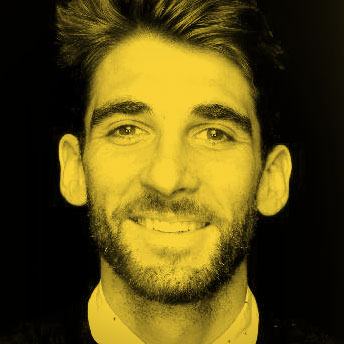 Logan Hall
Co-Founder and CMO Movebubble
"Crazy is standing still."
HOW WOULD YOU DEFINE A MAVERICK?
"This is a tricky one. I think traditionally a maverick is somebody that takes gambles however I think there's a difference between somebody that takes gambles and somebody that takes calculated risks. And I would say I don't gamble. A gamble is a choice of A or B and you've got no inclination of what the outcome is gonna be. Personally I would say that's foolhardy not a maverick. I think the traditional definition of a maverick is if it's left or right, up or down, it doesn't really matter. I'm just gonna go with whatever way I feel. I think that a business maverick is or should perhaps be defined as someone who is very comfortable with risk, in actual fact, they flourish on risk. They love being in the environment. It makes them feel alive. It makes them feel decisive and being in that kind of environment I'm able to make decisions based on assertions that I've got internally, so whether it's experiences I've built up in the past or whether I'm looking at it alternatively, some level of inclination is that I'm gonna have to take a sort of calculated risk. And the extent to which I do act that obviously is how big a maverick I am."
LOGAN'S BIO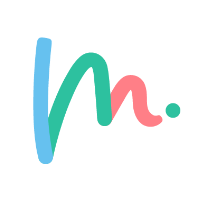 Logan Hall is Co-founder and CMO at Movebubble, a disrupter in the property rental space.
Logan has always had a hard time going along with the status quo and has found more solace in mischief and play than toeing the line. From being expelled as a school kid when he was 17 to still being found skating with his homies on a Friday evening after work at 33. He understands business is merely socialising with a purpose, and so believes his leadership role is about finding and uniting people on a common path with a singular goal and in helping them achieve their own personal goals. A self-confessed learning addict he builds a culture that is geared toward personal and organisational learning, freedom to fail, and take risks. In short, Logan likes trouble and will go find it where he can – both professionally and personally. He really does believe that life is a gradual release from ignorance and is happy so long as he is less ignorant today than he was yesterday!
WHY LOGAN WAS INTERVIEWED
Logan and I met via Linked In as he found my profile intriguing. Logan is fun, aware, driven, and likes being challenged.
HOW ARE CREATIVITY AND INNOVATION RELATED TO BEING A MAVERICK?
"I think everything is related to creativity. It's ideation ultimately. Innovation or implementing successful innovation means your willing to strike out on your own, or on you own as a team."
IS THERE ANYONE WHO'S A MAVERICK THAT INSPIRES YOU?
"Tim Ferris author and entrepreneur.   Simon Sinek leadership guru and author.   Avinash Kaushik entrepreneur, author, speaker. Guy Kawasaki Silicon-Valley based author, speaker, entrepreneur, and evangelist."
ADVICE FOR OTHER MAVERICKS
"Fail.  Get out and fail!"