"Mavericks rethink the logic of how business gets done.
Rethinking competition,
Reinventing innovation,
Reconnecting with customers
and redesigning work."
– William C Taylor + Polly LaBarre
THINK DIFFERENT.  THINK MAVERICK.
Research question:
How, what and why do Mavericks
operate the way they do in Business?
Abstract
Purpose:
Innovation is the backbone of economic success in contemporary business, yet it is hampered in part by the lack of empirical evidence on individual factors that are most conducive to innovation. Little is known about the different thinking business mavericks who are imperative to innovation. This paper explores the relationships between business mavericks, creativity, problem solving and innovation.
Design/methodology/approach:
Guided by a grounded theory approach, semi-structured interviews, together with a validated Maverickism Scale and the VIEW creative problem-solving style assessment tool, were used to gather data from 99 mavericks from diverse industries.
Findings:
Results indicated solving problems differently is a defining characteristic of being a maverick. Mavericks solve problems because they want to make things better and more efficient. Thinking differently, which is correlated with creativity and innovation, is how Mavericks solve problems.
Research limitations:
Self-reported data can be subjective and limited by the introspective ability of the interviewee. There is also the possible limitation of misinterpretation of the questions being asked.
Practical implications:
As a result of this research, the correlations between mavericks and the vital role they have in innovation, through creativity and problem solving can be better understood. Knowledge of mavericks and how they operate can enable organizations and businesses to work more effectively with both internal and external mavericks.
Originality/value:
This is the first study that interviewed mavericks using a grounded theory qualitative semi-structured interview format to understand the way mavericks operate in business.
This study provides evidence supporting the relationships between different thinking mavericks, creativity, problem solving and innovation.
Keywords: Mavericks, different thinking, creativity, problem solving, innovation,
99 Mavericks
100+ hours qualitative semi-structured grounded theory interviews
500+ hours transcribing
300+ pages of insights and stories
2000+ pages of notes
Over 10,000 hours of learning about and from disruptive, different thinking status quo challengers.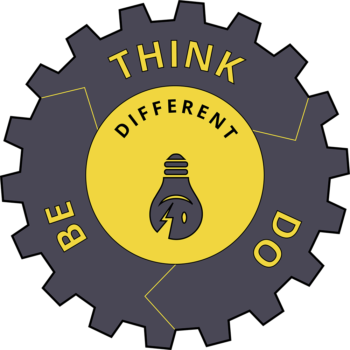 Maverick thinking it's not just a label. It's a way of problem-solving proven by scientific research and used in the field by world's best organizations.
Today's business world is not just changing, it's transforming, by doing things so drastically differently that a quantitive plus qualitative shift occurs (Reeves et al 2013) concurrently (Burrus 2013), and rising turbulent technology changes are changing the power balance (Reeves et 21 2013).
Therefore, whilst there is acceptance for the diverse teams that incorporate detailers + doers (Andresen 2013), and a role for non-conformists (Miron-Spexter et al 2012), Khoury (2013) suggests that those that think differently – The Mavericks, maybe the ones to lead businesses to market domination.
The Business Mavericks infographic highlights
Why the research was undertaken = all previous works on Mavericks were journalistic and not academic research.
The research question we asked = What, How, and Why do Mavericks operate the way they do in business.
Global companies Mavericks represented.
What the Mavericks shared with us.
Conclusion = Valuing and working more effectively with Mavericks who push boundaries and challenge the status quo will enable companies to evolve and meet today's fiscal challenges.
The Maverick Wisdom Book shares:
The why behind the grounded theory research journey of the Business Mavericks Research Project and the results from the data collated.
Who Mavericks are and what they do with and for the world of business.
Key insights and stories from the 99 entrepreneur Mavericks who challenge the status quo in their industries.
How maverickism was measured using the Maverickism Scale developed at the London School of Economics.
How the creative problem solving style of mavericks was identified using the Creative Problem Solving VIEW Assessment designed by The Center for Creative Learning Inc.
And the key themes emergent from the research:
Nature
Nurture
Skills + Traits
Education
Challenges
Leadership
Team
Success
Creativity
Innovation
Solutions
Successful Execution
Spirituality
Business as a Force for Good