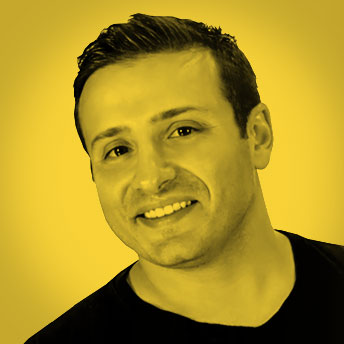 Yanik Silver
Founder and CEO Maverick1000
"Crazy is ignoring the small little voice that reminds you there's something more and something bigger you are destined to do."
HOW WOULD YOU DEFINE A MAVERICK?
"Someone who definitely sets their own rules, who really just creates essentially their own reality of what they want and who kind of redefines business as usual. We've always talked of the maverick philosophy of not only increasing your business revenue but taking your life to the next level and taking your impact and contribution to the next level."
YANIK'S BIO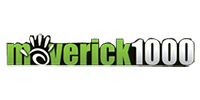 Yanik Silver is Founder and CEO Maverick1000 an invitation-only, global network of industry transforming entrepreneurs connecting in bold new ways to challenge and collectively support each other's biggest business goals, engage in reinvigorating experiences and co-create a worldwide multiplier impact. He is the author of Evolved Enterprise which helps align the true soul of your business with more impact, meaning and happiness – that surprisingly delivers even greater profits.
WHY YANIK WAS INTERVIEWED
I wanted to interview Yanik as soon as I commenced the project Business Mavericks. Darren Robson whom I had interviewed and knew the project made the introduction. Yanik is focused, determined and most definitely a maverick and doodler.
HOW ARE CREATIVITY AND INNOVATION RELATED TO BEING A MAVERICK?
"Being a maverick is definitely related to creativity, it's something that I think everyone can tap into. It takes a maverick to really look, at what at the surface looks the exact same to everyone else, but someone can see different pieces that can be added to it or taken away or enlarged or made smaller or moved into a new industry and marketplace and see where those connections would work. Innovation drives your marketing and it drives your business models, so right now I'm looking at, how does having an impact really truly add in an authentic genuine business way to your model. How does that drive your business, and so that to me is innovation and looking at business models that already work and not adding unless they truly are self-sustaining and have cause elements to them that are really exciting and just kind of like this virtuous spiral that keeps getting better and better."
IS THERE ANYONE WHO'S A MAVERICK THAT INSPIRES YOU?
"Richard Branson the English businessman and investor and  Frank McKinney the real estate artist."
ADVICE FOR OTHER MAVERICKS
"Mavericks need to look at why they're doing it.  What's their motivation behind it and tap into that big reason.  The why of whatever they're doing and anything that they're doing that's worthwhile is gonna require some sort of different thinking or different take on things.  But not to get so wrapped up in just being different for the sake of being different."