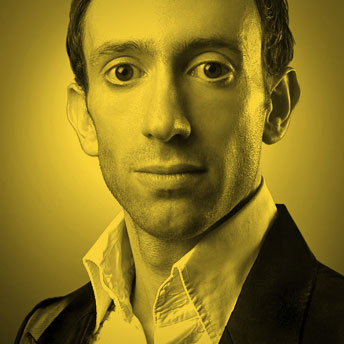 Shed Simove
Performer, Author, Entrepreneur and Motivational Speaker
"Crazy is way more fun than being sane."
HOW WOULD YOU DEFINE A MAVERICK?
"It's not for me to define it, it's for society to define it.  The important question is should we be encouraging maverick behavior?  And of course, my answer is yes.  And I define maverick behavior as always looking at what the status quo is and improving upon it.  So a maverick is somebody that is a contrarian, who questions things, who isn't satisfied with the way things are and if we are to survive as a human race we have to think maverick, we have to constantly improve because otherwise we're gonna destroy our planet and we're gonna destroy ourselves in the process.  The only thing that can save us is our brilliant brain and our latent ability to solve problems which is creativity.  So we have to keep improving and looking for solutions otherwise we're gonna blow ourselves up with nuclear bombs or ruin the rain forest."
SHED'S BIO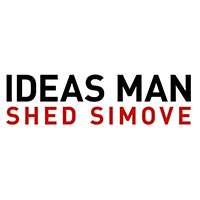 Shed Simove is a performer, author, entrepreneur and motivational speaker on creativity and innovation.   Harnessing a constant stream of ideas from his astonishingly active mind, Shed has learned to transform his unconventional concepts into lucrative new business ventures which form the basis of his completely unique stand-up routines, books, and inspirational speeches. Following a degree in Experimental Psychology at Balliol College, Oxford, and two years working in DisneyWorld, Florida (as a Sixteenth Century Gentleman), Shed worked in TV Production, heading up programmes including 'The Big Breakfast', 'Space Cadets', and 'Big Brother'. Shed soon became known industry-wide for making innovative, ground-breaking television shows. In 2003, Shed was appointed Commissioning Editor of Channel 4's 'Big Brother'  and throughout his TV career was also involved in discovering and launching many stars including Kelly Brook, Tess Daly, and Russell Brand.  As well as a successful career in television production, Shed has forged a highly innovative merchandising empire – selling one million novelty gifts, executive toys, best-selling adult sweets, books and greeting cards worldwide. He's even launched his own currency! Shed has won 'Gift Of The Year' twice for two of his creations – a range of birthday candles that spelt "You're Old" and the hugely popular 'Sound Machine'. He also gained worldwide fame as the bestselling author of 'What Every Man Thinks About Apart From Sex', a 200-page book that is completely blank inside. This title reached the top fifty of the Amazon chart and was featured in the Guinness Book Of Records for 'Most Blank Pages In A Published Book'  Shed is author of  Ideas Man, Success or your money back and Presents Money Can't Buy.
WHY SHED WAS INTERVIEWED
Shed was recommended and introduced to me by Maverick Marc Winn.  Shed is fun, genuine, alternative yet honest, quirky and completely nuts.
HOW ARE CREATIVITY AND INNOVATION RELATED TO BEING A MAVERICK?
"Creativity and innovation are pivotal to being a maverick.  It's everything.  You can't be a true maverick unless you embrace and nurture creativity and innovation.  So that's the essence of a maverick. A true maverick is doing things that haven't been done before, looking for new solutions, creating items and services that haven't been existing in the world before."
IS THERE ANYONE WHO'S A MAVERICK THAT INSPIRES YOU?
"James Dyson Inventor & Industrial Designer.  Elon Musk Engineer, Inventor, Explorer.  Hugh Heffner Editor, Journalist, Illustrator, Producer, Entrepreneur.  Richard Dawkins Biologist and Writer."
ADVICE FOR OTHER MAVERICKS
"Look deep into your heart and see what excites you and turns you on.  We should teach kids this.  You have to constantly monitor your thoughts and be mindful of what you think is wonderful and what excites you.  And times in your life when you've felt alive, so that might be a sporting event that you've succeeded in or it might be a creative event that you've loved, or it might be that you've gone to see a movie or you've been to an antique shop and something's moved you.  You have to monitor when you get excited, and then you should try to gravitate towards the thing that made you excited and try and make that your job, try and make that your career."