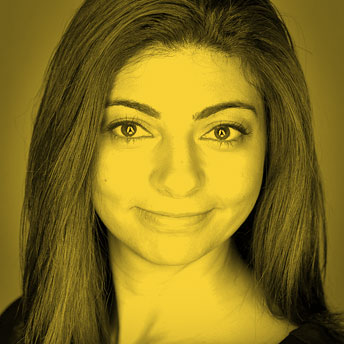 Rana El Kaliouby
CEO and Co Founder Affectiva
"Crazy is believing in your vision even when it sometimes feels the rest of the world doesn't see it."
HOW WOULD YOU DEFINE A MAVERICK?
"Somebody who's probably really passionate about a cause, who is willing to take the risks, who's going to listen to all the naysayers tell him or her. That it's absolutely not doable like no way, but go ahead and do it. It's somebody who's gonna be persistent and obsessive and it's somebody who's probably an expert right? I think they probably know something, they have a deep knowledge about their specific area of interest, you know their area of passion."
RANA'S BIO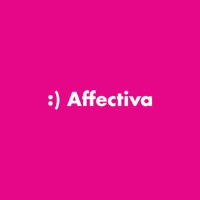 Rana El Kaliouby is Co-Founder and Chief Strategy & Science Officer Affectiva, which bring emotional intelligence to our digital world.  At MIT, Rana spearheaded the applications of emotion-sensing and facial coding. She was recognized by Entrepreneur as one of the "7 Most Powerful Women To Watch In 2014", inducted into the "Women in Engineering" Hall of Fame, and recipient of Technology Review's "Top 35 Innovators Under 35" award. Rana holds a Ph.D. from the computer laboratory, University of Cambridge.
Our emotions influence every aspect of our lives — how we learn, how we communicate, how we make decisions. Yet they're absent from our digital lives; the devices and apps we interact with have no way of knowing how we feel. Rana aims to change that. She demos Affectiva's emotion recognition technology that reads your facial expressions and matches them to corresponding emotions. This emotion AI platform has big implications, she says, and could change not just how we interact with machines — but with each other as more of our interactions take place online.
Rana is Ad Age's "40 under 40," Recipient of Smithsonian magazine's 2015 American Ingenuity Award for Technology and will be WIRED's 2016 Next List: The 25 Geniuses Who Are Creating The Future of Business.
WHY RANA WAS INTERVIEWED
I came across an article entitled The seven most powerful women to watch in 2014 and immediately connected with Rana as her idea illustrated that she thinks differently. Rana is insightful, empathetic and makes connections between science and emotional intelligence.
HOW ARE CREATIVITY AND INNOVATION RELATED TO BEING A MAVERICK?
"You have to solve problems outside of the box. I think you have to cos some, a lot of these things, no one's done before and it's not obvious right? So you have to really draw on, sometimes it's like crazy ideas. They go hand in hand, I don't think you can be a maverick and not embrace innovation."
IS THERE ANYONE WHO'S A MAVERICK THAT INSPIRES YOU?
"The IT professor who got me into this field."
ADVICE FOR OTHER MAVERICKS
"First advice is just ignore the naysayers.  Go get it, just believe in it and go get it."