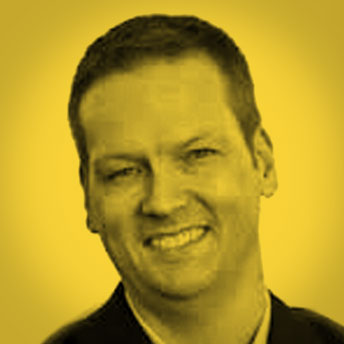 Dave Huer
Founder Hubble Project Group
"Crazy is paying attention to naysayers."
HOW WOULD YOU DEFINE A MAVERICK?
"Someone with gumption who will not give up an idea even when the odds seem to be impossibly high, or there's immense or universal objection."
DAVE'S BIO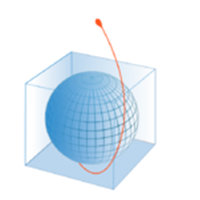 David Huer is Founder Hubble Project Group.  He is a creative problem solver, synthesizing practical solutions using imaginative "wraparound" thinking.
Until 2007, Dave had a severe stutter, and originally started out in back-office clerking and research. No one wanted him to talk to customers. Despite the stutter, earning $1,000 profit/month for 4 months – selling $6 calendars by learning door-to-door sales technique to overcome shyness; getting into whitewater kayaking, caving and cave rescue to learn risk-taking; learning and practicing industrial design; venturing to practice idea-selling; persuading the BC Premier's Office to fund SpeechEasy (a $5,500 anti-stuttering hearing-aid); and getting his commerce education.
The grit comes from overcoming personal circumstance, but also from getting into the muck, bootstrapping hard-earned dollars, learning to see a No as a door to a future Yes, and in venturing going to the wire financially 4 times when overcoming obstacles.
WHY DAVID WAS INTERVIEWED
I met David via the Envisioning Labs Meet up and listening to him share his ideas he clearly stood out as a maverick. David is genuinely spatially aware and thinks differently.
HOW ARE CREATIVITY AND INNOVATION RELATED TO BEING A MAVERICK?
"I think it's 3-dimensional or multi-dimensional creativity. It's a form of creativity. Story, last night I was watching You Tube nova video on Mayan archeology and they were discussing how the century of work to dicipher mine hieroglyphics and there's this guy, Peabody in Harvard whose solved the major puzzle part of this. And it struck me that mine archeology is a 3 dimensional language and I think a lot of language that's taught is 2-dimensional. So I was thinking I should email them and say have you ever looked at it this way? So I think it's a way of reframing the problem. I look at it from all sides. Innovation, do you mean academic, scientific or commercial, because they're all different. They're like a hydrogen atom, innovation and maverickism are connected to carry society forward."
IS THERE ANYONE WHO'S A MAVERICK THAT INSPIRES YOU?
"King George VI who overcame his stutter."
ADVICE FOR OTHER MAVERICKS
"Stitch good camouflage.  I've learnt that.  I'm actually a little afraid that on one hand I might get some glory or some recognition at least within the small rarified circle of people who really understand what I do and the value that has and might be compensated for that and that's really cool.  I'm afraid that being known outside the circle takes away my camouflage.  And I use the camouflage to learn stuff, so stitching a good set of camouflage is important."