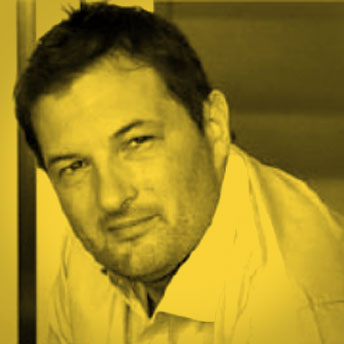 Darren Robson
Founder DRArete, Chief Storyteller/Firestarter Ministry of Entrepreneurship
"Crazy is not following your dream and living a life less ordinary."
HOW WOULD YOU DEFINE A MAVERICK?
"Somebody who not only thinks internally different but actually does things different. So for me a maverick is someone who doesn't necessarily follow the conventional wisdom, very clearly thinks outside the box, but much more than that.  They don't do it for artificial reasons.  They do it because it's absolutely core to their psychological DNA.  They can't help themselves.  They just HAVE to kind of do things differently.  It's hard wired in them and often very driven to live a full, a kind of unique lifestyle or to create unique value in the world.  And I think increasingly the really interesting mavericks are the ones who are driven to really make a difference to the world.  Create a real legacy is the world.  They're the kind of mavericks that I think are really really exciting."
DARREN'S BIO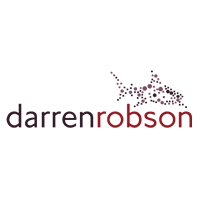 Darren Robson is Founder of DRArete Ltd a boutique advisory, consultancy coaching and mentoring organization, Chief Storyteller/Firestarter for the Ministry of Entrepreneurship [MOE], a philanthropic venture that provides entrepreneurial services and mentoring opportunities to young people from less privileged backgrounds and communities. He is also Director of Strategy, Innovation & Partnerships & Global Social Innovation Leader for the Association for Coaching [AC] as part of the Global Board overseeing the growth and development of the AC teams in 40+ countries  Darren is a serial purposeful entrepreneur and social innovator who loves working with senior clients in complex, agile and challenging environments.
WHY DARREN WAS INTERVIEWED
I was introduced to Darren by Katherine Tulpa Group CEO for the Association for Coaching.  I met Darren and learnt about him and his interests which led to my becoming Association for Coaching Research Lead in London, contributing Research Sound Bites for the UK Bulletin of the Association for Coaching.  When I commenced this project I knew Darren enough to know he was a maverick. Darren knows his legacy, is purpose driven, genuine is ordinary yet extraordinary.
HOW ARE CREATIVITY AND INNOVATION RELATED TO BEING A MAVERICK?
Early interview so question not asked.
IS THERE ANYONE WHO'S A MAVERICK THAT INSPIRES YOU?
Early interview so question not asked.