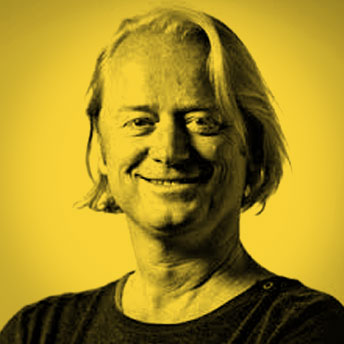 Chris Barez Brown
Founder Upping Your Elvis
"Crazy is another man's tea and biscuits."
HOW WOULD YOU DEFINE A MAVERICK?
"Somebody who has a blatant disregard to the rules. Likes to do things their own way. They create more energy and more buzz. And often they have a certain mischievousness about them that just makes them more engaging and fun."
CHRIS' BIO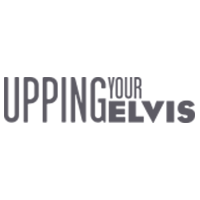 Chris Baréz-Brown is an author, speaker and capability maker. He founded creative leadership consultancy, Upping Your Elvis, to help businesses unleash their creative potential.
Chris's life mission is to re-awaken our minds, take people off auto-pilot, and engage them in their everyday working lives. Chris loves to shake things up with lots of interaction, energy and hard hitting messages that can easily be incorporated into business and life.
WHY CHRIS WAS INTERVIEWED
Chris was recommended to me by Emma Morley of Trifle Creative and one look at Chris' website for Upping Your Elvis told me I had to include him. Chris is a funny, quirky, off the planet hippy with a heart of gold.
HOW ARE CREATIVITY AND INNOVATION RELATED TO BEING A MAVERICK?
"Basically, mavericks are about breaking the rules. It's about doing things differently. And therefore to do things differently you've got to be creative, you have to think in ways that are novel and unique. And not only think about it, but actually do it, because for me a maverick is someone who likes to experiment and make things real. They don't sit in their room thinking and strategizing for months on end. They make good stuff happen. I think of a maverick as as an Elvis, a creative leader who shakes up the status quo. They are the fuel. Innovation is the process. So for me, innovation is just about getting good insight, being creative with that and then doing something of value with it differently. Creative leadership is more how you behave to make that happen; when you get those two working together, magic happens."
IS THERE ANYONE WHO'S A MAVERICK THAT INSPIRES YOU?
'Mark Hix, English chef and restaurateur.'
ADVICE FOR OTHER MAVERICKS
"I think the single most important ingredient in being a maverick is belief.  That's basically it.  When you do stuff, it's not always going to work.  It can't always work by definition.  Therefore you've got to believe in yourself and pick yourself up and try again."