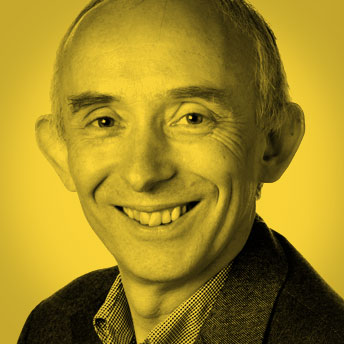 Trevor Davis
Consumer Products Industry Expert, Member of the IBM Academy
"Crazy is not being crazy enough to follow a dream."
HOW WOULD YOU DEFINE A MAVERICK?
"People that kind of play to a different set of rules, either organizationally or socially and yet are very effective within the wider social context. If you put a maverick next to somebody who isn't a maverick, then the maverick should outperform them just about any old way you look at them, but they definitely won't get to whatever solution they're looking at by the same route as everybody else around them, it will be noticeably different."
TREVOR'S BIO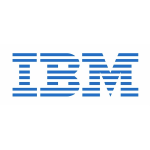 Trevor Davis is the Consumer Products Industry Expert, Member of the IBM Academy, Distinguished Engineer and Global Expert New Product Development. Trevor also wrote a chapter entitled Innovation Collaboration Change Future Frontier  in The Future of Innovation.
WHY TREVOR WAS INTERVIEWED
Trevor was a guest speaker on the Delivering Innovation Module of the Masters in Innovation, Creativity and Leadership at Cass Business School London.  I knew he was someone who 'thinks differently' from the presentation he gave, and when I decided to commence the maverick project I contacted Trevor directly. Trevor is knowledgeable, keen, fun and a really good example of a maverick who's been able to successfully work within a big corporation.
HOW ARE CREATIVITY AND INNOVATION RELATED TO BEING A MAVERICK?
"If you have a low level of creativity you haven't got much change of surviving as a maverick. Now whether it makes a difference to whether you're innovative or adaptive, I'm not so sure. I tend to be more disruptive in my thinking, I'm not the classic, oh let's see if we can make it a little bit better kind of creatively – I'm more likely to make it completely different. Innovation to me is ideas that add value, that's really what being a maverick is all about. It's about finding ideas that a slightly left of centre, or maybe have been rejected, then finding perhaps new ways of generating value out of them."
IS THERE ANYONE WHO'S A MAVERICK THAT INSPIRES YOU?
"Seymour Papert the mathematician and one of the early pioneers of Artificial Intelligence and the seminal thinker about ways in which computers can change learning."
ADVICE FOR OTHER MAVERICKS
"Don't ask for feedback; trust your own instincts."