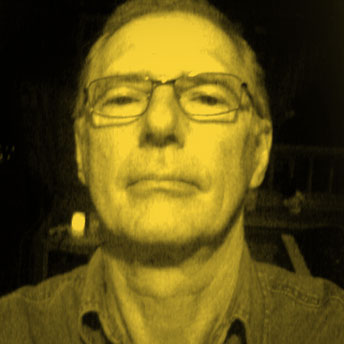 Tom Chudleigh
Inventor and Manager Free Spirit Spheres
"Crazy is not listening to your inner guidance"
HOW WOULD YOU DEFINE A MAVERICK?
"Somebody who can receive the spiritual realm. I don't think anything happens by itself. It's all divine choreography and whoever's pulling the strings.  There are certain human beings, artists, writer, musicians, what can hear that voice of the spirit; they have never really disconnected. And I think these are channels that can bring in completely new ideas, that haven't come from sequential thought or a development of something that was already here. It's a brand new direction, new way to go, a completely new idea, a new thought."
TOM'S BIO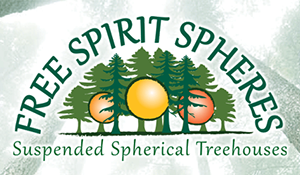 Tom Chudleigh is Inventor and Manager at Free Spirit Spheres which brings new ideas from conception to creation and plays with them.  Tom has explored new technologies for living in harmony with the forest. He has designed, engineered and built handcrafted spheres that are suspended like pendants from a web of rope. They occupy a truly unique place in the world while providing a habitat for the un-tamed spirit that exists in us all . Previously Tom was Shore Manager for Continental ME Ltd where he managed the affairs of an offshore seismic survey in foreign countries.
WHY TOM WAS INTERVIEWED
I love adventure, one of which is staying in unusually designed spaces. Whilst Googling this I came across Free Spirit Spheres and bought a stay as a gift for my boyfriend. Once we arrived at the spheres and I met Tom I realised he 'thinks differently' about living spaces, and ended up interviewing him in the very sphere we were staying in. Tom is one of the most spiritual, down to earth, humble yet creative people I have met.
HOW ARE CREATIVITY AND INNOVATION RELATED TO BEING A MAVERICK?
"Mavericks are creative because they decide to just let go of every elses plan and go your own way – that's the birth of creativity. Once you take that step so that you're not gonna necessarily think that every step is going to flow from the one before it, and let go of that need for logic and order and everything else, once you let go of that you're opening yourself to creativity, to inspiration."
IS THERE ANYONE WHO'S A MAVERICK THAT INSPIRES YOU?
"Leonardo Da Vinci the polymath scientist, mathematician, engineer, inventor, anatomist, painter, sculptor, architect, botanist, musician and writer, His Holiness the Dalai Lama the spiritual leader of the Tibetan people, and Mahatma Ghandi the primary leader of India's independence movement and also the architect of a form of non-violent civil disobedience that would influence the world."
ADVICE FOR OTHER MAVERICKS
"Meditate lots.  Stay connected.  Really work on that connection.  That's the most important thing in life."