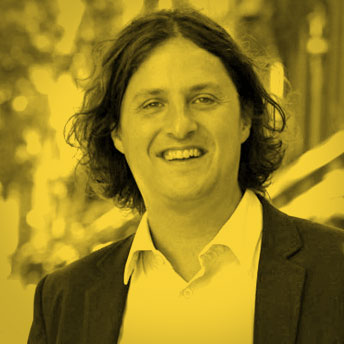 Stephen Greene
CEO and Co Founder of RockCorps
"Crazy is thinking that you can create something in the world that didn't exist before – and that the world wants it – all the while having a party.  Rock and Roll."
HOW WOULD YOU DEFINE A MAVERICK?
"Somebody who creates something in the world that didn't exist before and this is a very difficult thing to do. It takes a lot of confidence, a lot of self belief, a lot of courage and a little bit of craziness to think you can create something in the world that didn't exist before, to me that's a true maverick."
STEPHEN'S BIO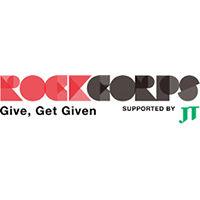 Stephen Greene is the CEO and a co-founder of RockCorps, a pro-social production company and global youth movement.  RockCorps introduces people to a lifelong relationship with civic engagement by using the power of music to inspire volunteering. RockCorps produces large-scale pop, rock and hip-hop concerts, distributing tickets exclusively to volunteers, who commit four hours of their time at a RockCorps community project in their area.  Through music, RockCorps is 'Moving a Generation to Change the World'. With RockCorps, Stephen has delivered social engagement platforms in 10 countries around the world; including 50 volunteer-exclusive concerts, featuring music artists such as Pharrell, Lady Gaga, Maroon 5, Rihanna and over 100 more. His unique experience combined with a deep understanding of and passion for social action and youth engagement also enables him to provide strategic counsel to a wide range of organisations across the public, not-for-profit and private sectors.
In November 2012, Stephen was appointed by UK Prime Minister, David Cameron to be the founding chair of the National Citizen Service (to date over 130,000 graduates). As the CEO of RockCorps, Stephen brings a wealth of experience in unlocking the power of young people and connecting them to opportunities to do good in their communities."
Stephen Greene is also a trustee of the Do-it Trust, Good Gym, The Fowler Center and has been an advisor to War Child UK.
WHY STEPHEN WAS INTERVIEWED
Stephen was introduced to me by Shilen Patel of Independents United who I had interviewed. Soon as I looked up Rockcorps I knew Stephen was a solid fit. Stephen is a visionary, believer who is limitless and true to himself.
HOW ARE CREATIVITY AND INNOVATION RELATED TO BEING A MAVERICK?
"I'm sitting here in an advertising agency in London and there's a language in advertising that really bothers me where you have a certain group of people in these agencies called the Creatives. And so they call them the Creatives and by doing that that means that everyone who is not in that department by virtue is not creative. And that's incredibly wrong because I would consider an entrepreneur to be an incredibly creative person. So I think creativity is conjuring up something that didn't exist before, finding a new thing and I don't think there's anything more creative than that. I believe that being a maverick and being a leader in this type of stuff is really allowing for the space for people to be creative and allowing them the space to be innovative. So if you can't allow people to try something and fail then you've left no space no oxygen for innovation and you're not going to become sustainable because you won't reinvent yourself."
IS THERE ANYONE WHO'S A MAVERICK THAT INSPIRES YOU?
"Bob Geldof the singer, songwriter, activist, philanthropist."
ADVICE FOR OTHER MAVERICKS
"Surround yourself with people who support you and don't hang out with negative energy.  Take a constant inventory for yourself and who are the people you're hanging out with, because they inform who you are.  You don't have to change them overnight but find the ones that are really feeding you; spend a lot of time with them.  The ones who aren't, spend less time with them.  Move in the direction of where you need to be and if you know that you're not in the final place, you'll know that, but move in the direction of where you want to be."