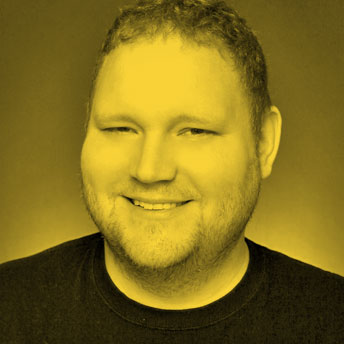 Amal Graafstra
Founder of Dangerous Things
"Crazy is accepting just how temporary & fragile our lives are, yet how powerful, ambitious, & limitless we must be while living them."
HOW WOULD YOU DEFINE A MAVERICK?
"I just think right back to Top Gun. The movie Top Gun – Maverick…people who kind of go against the grain, a little bit wild maybe, but seem to come out on top. So I don't know if there's really another term that defines that definition or encapsulates that definition better."
AMAL'S BIO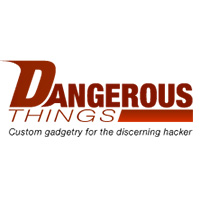 Amal Graafstra, Founder of Dangerous Things www.dangerousthings.com. He is pioneer of the DIY RFID implantation movement, Amal has been helping hobbyists and biohackers explore RFID technology since implanting his first tag in 2005. Since then, he has authored the book RFID Toys, spoken at various venues including hacker clubs, TEDx, and a number of universities. He has also co-authored a peer reviewed research paper on the subject of DIY RFID implantee subculture for the ISTAS 2010 symposium on technology and society.
WHY AMAL WAS INTERVIEWED
Amal spoke at Tedx SFU and I just knew I wanted to interview him. The Business Maverick project commenced with him as he was interview #1. Amal is able to make connections, passionate about technology and is purpose driven.
HOW ARE CREATIVITY AND INNOVATION RELATED TO BEING A MAVERICK?
Early interview so question not asked.
IS THERE ANYONE WHO'S A MAVERICK THAT INSPIRES YOU?
Early interview so question not asked.
ADVICE FOR OTHER MAVERICKS
"If someone feels they are a maverick, they aren't one. The only way a true maverick finds out they are one is when just about every other person in the world tells you that you are one.  By definition, a maverick goes against the norm…a norm defined by society at large…so the only true way to know if you are one or not is for society at large to keep reinforcing it with you as you try to convince yourself you're not crazy.  Everyone has fear and doubt…the imposter syndrome can run rampant over a maverick…but a true maverick holds true to those driving beliefs that brought them to maverick status in the first place and keeps at things out of passion for those core beliefs."