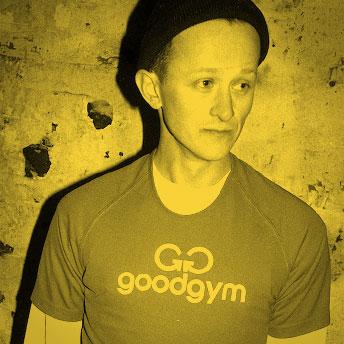 Ivo Gormley
"Crazy is not doing something together about all the scary stuff that's happening in the world."
HOW WOULD YOU DEFINE A MAVERICK?
"Cowboy films and Top Gun.  People who perhaps are doing things in a slightly dangerous and naughty way, maybe outside the law."
IVO'S BIO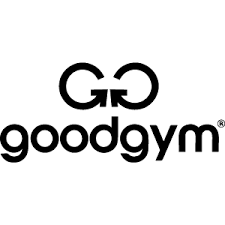 Ivo Gormley  is the Founder of GoodGym, a growing movement of runners who run to do good.  Previously, Ivo consulted and advised on user participation for technology startups and public services in the UK and US. Ivo directed the documentary film Us Now, an exploration of participatory culture. The film has been broadcast around the world, including Channel 4 in the UK, translated into 24 languages and watched by millions online. He has presented his work to governments worldwide including the French National Assembly, The Hague, the European Union, The Houses of Parliament (UK) and Washington DC.
WHY IVO WAS INTERVIEWED
GoodGym had come into my radar a few years before commencing the project and I recalled how it was a completely different approach to fitness hence contacted Ivo for an interview.  Ivo is a quiet maverick, alternate, geeky, nerdy and more maverick than he thinks he is.
HOW ARE CREATIVITY AND INNOVATION RELATED TO BEING A MAVERICK?
"It's an extension of creativity to set up some sort of business.  Business is all about doing something new that hasn't happened in maybe that area or in that you spotted something that did happen and instead of just talking about it you've done it because you're someone that's feeling confident or has got the resources to do it.  Innovation is just changing things in a way that's new; it's about challenge and new ideas."
IS THERE ANYONE WHO'S A MAVERICK THAT INSPIRES YOU?
Steven Green Founder and CEO of RockCorps, a pro-social production company and global youth movement.
ADVICE FOR OTHER MAVERICKS
"The important thing is that it's got a connection to your life, that you can see a reason in it for yourself.  That it's not abstract.  You can't force or encourage people to get excited about things that you're not excited about.  Just knowing why you're doing it.  The idea of setting up a business is just form of expressing creativity.  It's just as good to tell a joke, paint a painting or make a play or fix your kitchen chair.  They're all just ways of showing something to the world and slightly change the status quo."