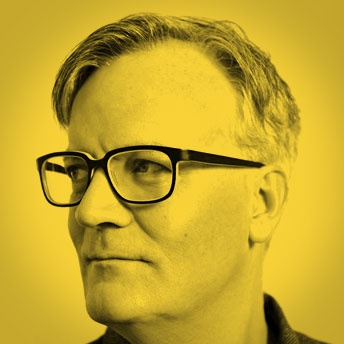 Soren Holm
Experience Lead LEGO Foundation, Head of Experience LEGO House and Vice President of LEGO Future Labs.
"Crazy is when it suddenly snows in July."
HOW WOULD YOU DEFINE A MAVERICK?
"A maverick is an innovator.  Somebody who don't just take things for granted.  You know they just don't do business in the way that we do business.  We do business because there's a purpose, because we're driven by something larger than something.  It's not because making money isn't a  key thing; it's making value; make people happy.  If we could just make the world a bit more happy, I would give anything in the world to do that; that's why I work for LEGO.''
SOREN'S BIO

Soren Holm is Experience Lead of the LEGO Foundation, Head of Experience LEGO House and Vice President of LEGO Future Labs.  He is part of the team that has made LEGO into the successful company it is today. Soren is a LEGO Lifer, someone who's here to stay.
WHY SOREN WAS INTERVIEWED
Being an ex-children's nurse who had taught the significance of play it was essential for me to include a toy company.  I mean who do you interview if not LEGO? And I had read Fast Company's piece How Lego became the Apple of Toys.  Fortunately Soren had looked me up on LinkedIn and thought "what I was doing sounded pretty cool, like I was trying to learn a different approach to innovation and by interviewing a lot of people around was getting a feel for what's going on out there and what makes innovation tick, what's special, what's unique and so on and that got him intrigued a bit and thought let me have a talk to her."   So an early morning conversation progressed into a most playful and fun interview.
HOW ARE CREATIVITY AND INNOVATION RELATED TO BEING A MAVERICK?
'
I don't think you can use the word maverick without using the words creativity and innovation, because it's two of the driving forces.  It's a way of thinking, it's a way of  behaving.
"
IS THERE ANYONE WHO'S A MAVERICK THAT INSPIRES YOU?
"Graham Bishop Customer Experience Innovator & Team Mentor, Owner of Hidden Gorilla and Advisory Board Member for My Kind of Future."
ADVICE FOR OTHER MAVERICKS
"The advice I wanna give is, the word that comes to mind is daring.  Dare to do something.  There's something about you need to dare.  It requires courage and daring is a part of that."