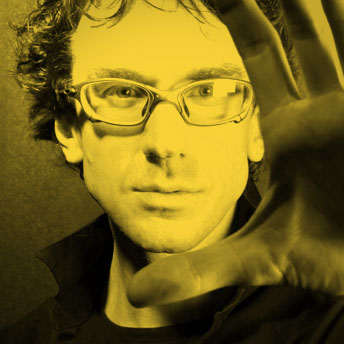 Pablos Holman
Futurist, Inventor and Notorious Hacker Intellectual Ventures Laboratory
"Crazy is what we don't understand. We're very poor judges of what we don't understand, but everything new comes from what we don't understand. So we've got to get a bit comfortable with crazy."
HOW WOULD YOU DEFINE A MAVERICK?
"Someone who's operating in a way that's not constrained by tradition or the conventional rules.  We're constrained by the laws of physics, not by the laws made up by tradition and conventional wisdom."
PABLOS' BIO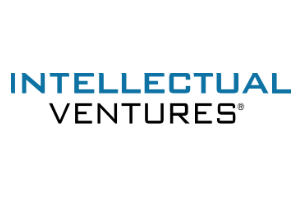 Pablos Holman is a Futurist, inventor and Notorious Hacker.  He works on invention and design projects that assimilate new technologies – making wild ideas a bit more practical and vice versa. He helped create the world's smallest PC; 3D printers at Makerbot  ; spaceships with Jeff Bezos; artificial intelligence agent systems; and the Hackerbot, a Wi-Fi seeking robot. Currently, Pablos is working for Nathan Myhrvold at the Intellectual Ventures Laboratory  where a wide variety of futuristic invention projects are underway, including a fission reactor powered by nuclear waste; a machine to suppress hurricanes; a system to reverse global warming; and a device that can shoot mosquitoes out of the sky with lasers to help eradicate malaria. He is Founder of Bombsheller a clothing company of the future. We make the one good thing you need, not the ten shitty things you don't. Everything is manufactured on demand in Seattle, radically changing what is possible.   Pablos is an advisor at Glowforge which is creating a new class of 3D printers that are more useful and delightful than anything you've seen. Pablos is a respected and dynamic speaker with an incredible ability to explain complex technology to any audience. He has informed and entertained audiences at world-renowned technology summits including United Nations, the World Economic Forum at Davos, The CIA, TEDx, BIL and DEFCON on invention, innovation and the future of technology.
WHY PABLOS WAS INTERVIEWED
I met Pablos  at Dealmaker Media's Grow Future of Business Conference which brings together startups from all over Canada and the West Coast. 2013 was about the future of innovation, growth and entrepreneurship, curating an environment that brought together technology pioneers, founders, executives, influencers and investors who are passionate about identifying problems worth solving.  I heard Pablos speak and knew straight away that he would be a man to interview.  Pablos is fun, interesting, knows his stuff and is true to himself.
HOW ARE CREATIVITY AND INNOVATION RELATED TO BEING A MAVERICK?
"A lot of people confuse craftsmanship for creativity, you see that especially in the arts and what not.  Creativity is you're trying to make something new and that's part of my definition of creativity – that's the CREATE part.  If you create something that's been created before, that's not really creation, it's re-creation and so we might have like re-creativity for people who play Bach on the Violin.  And so what I think is if you're talking about creativity, you have to be open to doing something new and anything that gets in the way of your openness and willingness and comfort with doing something new is gonna reduce your success, all the roles, all the social conventions, all the protocols, the bureaucracies and things that slow people down and all the social pressure and financial pressure that slow them down, that's not helpful for creativity and that's why you see the people we think of as being most creative, especially in the arts are people who are broke and on drugs and like from a bad neighbourhood, they have nothing to lose and so they can do something totally new and not feel inhibited and I'm trying to find my way of doing that."
IS THERE ANYONE WHO'S A MAVERICK THAT INSPIRES YOU?
"Steve Jobs the American information technology entrepreneur and inventor and Steve Wozniak Engineer, Inventor, Computer Programmer."