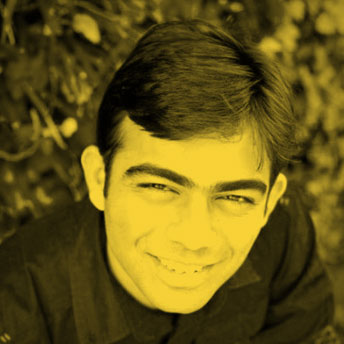 Shubendu Sharma
Founder and Director Afforestt
"Crazy is just a dreamer."
HOW WOULD YOU DEFINE A MAVERICK?
"A maverick has to be really very courageous. Doesn't matter what happens, no matter if you like go 100% broke and no matter if nothing is moving and you just have to wait, wait and watch and that kind of courage. You have a stupid idea; stupid in the eyes of the whole world and probably even sounds stupid to you at sometimes. But you have to have the courage of living with it, you know of breathing it every day in and out. No. 1 is courage, No. 2 is talent. You just can't be a stupid courageous person. You can't be a courageous fool, you have to be smart at the same time and keep your sanity intact. All the aversions should not pull you away and you are a smart guy and there is another field where you can make your money so there is no need to suffer like this is one single field where you're not making money. These are the things that will happen in the whole journey of your declaration to be part of that list that you are making. No.3 You have to be realistic, every maverick or anyone who has big plans has to be very very realistic. If I wouldn't have been realistic I would have been an activist. An activist who just says use Miyawaki method to plant forests, you are doing it wrong, corporations, industrial agriculture. Everything going on in this world is wrong and only I am right but nobody listens to me. Don't fall in that loop you know, be realistic. Because at some point of time I realized that businesses, business, in particular, is something which works in this world. You call it a capitalist or socialist world, human world or world of love, or world of money. But business is something that goes everywhere. And the show has been running probably since the time when human civilization would have even thought of expanding itself you know. The kings and rulers who were building these kingdoms but it was the businessmen that was the train that was moving things from one point to point B it was always about business. So even if doing something good or something social or something which may sound entirely corporate but it has to be done in a way which works. And I can see that Coca-Cola is being sold in 150 countries and in a period of 100 years there has been no philosophy which has grown so wild, there is no religion that has grown so wild. There is no other thing that has spread so wild so deep. You go to some forest in Amazonian and you can have a bottle of coke. That's how businesses penetrate deep into the society, culture, geographies, irrespective of everything. You know if money is being made everyone in the whole circle joins the train. No 4 is empathy You just have to have to soothe everything with this added layer of empathy. As you said Richard Branson he will definitely come on the list. I can quite feel it why he would come on the list and when you would feel he would be part of the list, because of the whole glue of empathy."
SHUBENDU'S BIO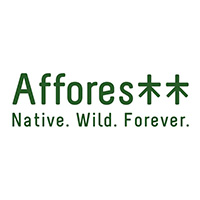 Shubendu Sharma is Founder and Director of Afforestt a service provider for creating natural, wild, maintenance-free, native forests.  Afforestt, works passionately on and off-site to provide the best solutions at the lowest possible cost. Shubendu is an Ashoka Fellow. And his idea has been featured in many publications, such as Fast Company.
HOW ARE CREATIVITY AND INNOVATION RELATED TO BEING A MAVERICK?
"Creativity a lot, but more than innovation I would put in consistency, in between creativity and innovation. You have to be consistent. You have to keep delivering."
IS THERE ANYONE WHO'S A MAVERICK THAT INSPIRES YOU?
"Marcin Jakubowski Founder and Executive Director of Open Source Ecology developing open source industrial machines that can be made for a fraction of commercial costs, and sharing our designs online for free."
ADVICE FOR OTHER MAVERICKS
"Show and Tell.  Everybody wants to be an entrepreneur and there's so much promotion on entrepreneurship.  But how many good entrepreneurs do you get out of all these forums, out of all these centres?  No, the good entrepreneur is working very hard in his job or in his lab.  You're gonna meet them 2 years later, but through their produces, and that is why I said Show and Tell."