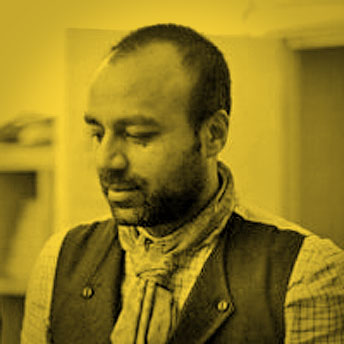 Shilen Patel
Co Founder Independents United
"Crazy is the happiness that I derive from raging against the mediocrity of the status quo."
HOW WOULD YOU DEFINE A MAVERICK?
"There's something about thinking differently, but I guess mostly for me it would be about what drives the desire to do things differently. A maverick is someone who has an intrinsic compulsion to challenge the status quo, and isn't afraid to go out on a limb because of that. It's two constituent parts: an intrinsic desire to challenge the status quo and as a result of that being pretty happy to be the only person to hold that particular point of view because you believe it to be correct."
SHILEN'S BIO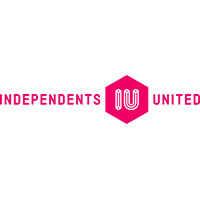 Shilen Patel is a Co-Founder of Independents United, an innovation agency which helps companies create disruptive growth through an entrepreneurial approach. He is also CEO of Distill Ventures, the world's first accelerator dedicated to supporting and growing the next generation of startup spirits entrepreneurs and a partnership with Diageo. He is an investor in, and mentor to, numerous technology startups such as Osper. He has a passion for fabulous food, delightful drinks and scary skiing.
WHY SHILEN WAS INTERVIEWED
Shilen was introduced to me by Chris Barez Brown of Upping Your Elvis [who I had interviewed]. He told Shilen I was 'chuffing great, doing some research into mavericks and he had felt richer for being interviewed'. Shilen is passionate, grateful, rounded, self aware, transparent and open.
HOW ARE CREATIVITY AND INNOVATION RELATED TO BEING A MAVERICK?
"Creativity has to be related to being a maverick. So Chris [Barez Brown] taught me that people self define themselves as being creative or not, but actually we all have it within us to be creative. Giving yourself permission to be creative is all that needs to happen but I think creativity is important because it's about seeing the possibilities. And if you've convinced yourself you're not creative, you're never going to ask yourself the question that might lead to something better. You're just going to make a pile of assumptions. Innovation for me is just the execution of creativity. The move from a nice big bold idea and getting off your arse and doing it. Innovation's absolutely important to being a maverick, because mavericks don't get off on big bold ideas, they get off on making them happen and seeing the change that resulted."
IS THERE ANYONE WHO'S A MAVERICK THAT INSPIRES YOU?
"Any one who is even slightly fighting what you might call the system. People like Chris [Barez Brown] who just breathes releasing huge amounts of creative entrepreneurial innovative potential in the world by what they do and the very being they are."
ADVICE FOR OTHER MAVERICKS
"Don't ever lose belief that your maverickness will add value and will help.  Don't let anyone put you off or make you believe that isn't what you should try and do."