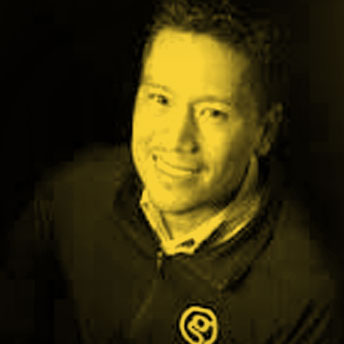 Bruce Poon Tip
Business Leader, Entrepreneur, Social Innovator, Author, Honey Badger and Captain G Adventures
"Crazy is trying to separate work and life as if they are two separate sentient beings who should never meet."
HOW WOULD YOU DEFINE A MAVERICK?
"
Mavericks are what move the world forward.  So progression or evolution of society, is moved forward by people that will brave ridicule by thinking different

."
BRUCES' BIO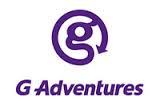 Bruce is Captain of G Adventures, the Great Adventure People that create adventures that are meaningful and memorable ways to experience something unexpected and extraordinary.  It started with Bruce's passion and vision for  authentic sustainable travels and today Bruce and G Adventures is recognised and awarded for leadership and outstanding business practices, such as Top 100 Employers and 50 Best Managed Companies, plus Canada's Top 40 Under 40, Entrepreneur of the Year, 100 Leaders of Tomorrow and Top 10 Entrepreneurs in Canada, Ethics in Action award.  Bruce is the author of Looptail: How one company changed the world by reinventing business and Do Big Small Things.
WHY BRUCE WAS INTERVIEWED
Being an adventurer myself I was looking to book a G Adventure to Bhutan for our Adventure-moon.  G Adventures were hosting a meet up locally and we went along and won the 1st and 2nd prize gift vouchers to use towards our next trip.  One of the prizes was the book Looptail and when I said, 'I'd have been happy with the book' Cynthia Connell Concept Store Manager handed me a copy of the book.  When I explained the Business Mavericks project she said, 'OMG you've got to interview Bruce, he's a complete maverick,' and connected me with the Mayor [Bruce's P.A]. Bruce is fun, direct, spiritual and caring.
HOW ARE CREATIVITY AND INNOVATION RELATED TO BEING A MAVERICK?
"
Being a maverick, it's everything to do with creativity.  Innovation is going to creativity, and innovation to me is defined by what we've yet to do as opposed to what you've done.  I think most businesses and most educational institutions talk about innovation as what companies are doing.  I view innovation in the world of what you've yet to do

."
IS THERE ANYONE WHO'S A MAVERICK THAT INSPIRES YOU?
"Jeff Bezos, Entrepreneur, e-commerce pioneer, Founder and CEO of Amazon."
ADVICE FOR OTHER MAVERICKS
"Listen to your heart."