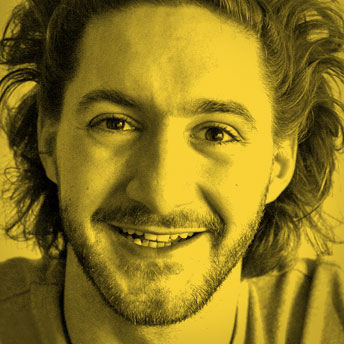 Noam Kostucki
"Crazy is living the routine, not taking risks and trying to be what others want. Sane is seeking change, taking risks and doing what you want because it's the surest way not to regret living."
HOW WOULD YOU DEFINE A MAVERICK?
"My understanding from the history of the word, which I thought was fascinating, which is the story of Samuel Maverick and the cows. He didn't brand the cows as he didn't want to have them branded, and because he thought it was inhumane and as a result everyone said, 'you're crazy, this is ridiculous, people are going to steal your cows, but as a result all the cows that were unbranded were assumed to be his. And so trying not to have a brand made him have a brand….People who do what they believe is true and correct and they do what they I guess the word for that is truthiness. You know what Stephen Colbert said about truthiness, he invented the word, which is when your guts tell you that you're right despite all the facts and evidence…. every else around says 'no we need to go left' and there's this one guy who says, 'well actually I think right would be better' despite the fact that everyone says 'you're wrong.' I guess that the maverick believes so much in his or her beliefs so strongly, that they eventually go against the current for that. That's what I think a maverick is, one person who sees, who believes that going against the current might be the better idea then who actually takes action and does it. Finds a way to make it happen because it's very easy for people to say we need to go in the other direction. I think a maverick actually figures out the steps and tries to unwork the 'hack the machine' and figure out where it is that the piece can be taken out and replaced with the new direction and new ideas."
NOAM'S BIO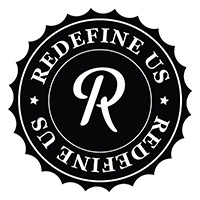 Noam Kostucki is Founder of Redefine Us that advises senior leaders across a range of charitable, public and private sector industries on strategy and business development through training and coaching. Prior to this Noam was the Founder of Seededucation. Noam believes that everything can be elevated into an art form. He coaches people who create masterpieces and has engaged with over 25,000 people from 40 nationalities. One of his clients raised $500k in 8 weeks
One of Noam's three books is required reading at the Fashion Institute of Technology. He has spoken at over 80 international conferences for institutions like Harvard University . His work has been selected to feature in the Coaching Movie.
WHY NOAM WAS INTERVIEWED
Noam and I connected via Linked In and it soon became apparent he thinks differently. Noam is comfortable with who he is, listens to his own truthiness, rationalises his life experiences and is a bit wacky.
HOW ARE CREATIVITY AND INNOVATION RELATED TO BEING A MAVERICK?
Early interview so question not asked.
IS THERE ANYONE WHO'S A MAVERICK THAT INSPIRES YOU?
Early interview so question not asked.
ADVICE FOR OTHER MAVERICKS
"Look into what you're most scared of and run in that direction.  Take the time to go deep into how you feel and who you are.  Make space for your creations and take bold actions.  Learn how non-mavericks operate, and how non-maverick systems work.  Practice both, being uniquely yourself and how to fit in society."