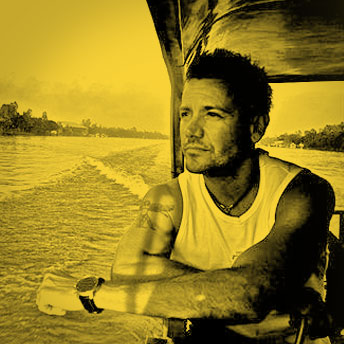 Jari Kuosma
Founder Birdman International.  Original developer of modern and commercial wingsuit and wing suit flying. 
"Crazy is one who can see what others can't."
HOW WOULD YOU DEFINE A MAVERICK?
"A maverick is someone who doesn't take the answers from the status quo and from the normal society.  In the face value of this person, he questions, he always asks why and is not maybe satisfied in the ways that things are always done.  And then there's a curiosity and there is a will to go where others haven't necessarily gone, which is really difficult and can be a kind of self-sacrificing thing."
JARI'S BIO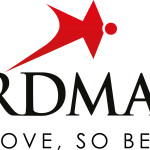 Jari Kuosma is the original developer of modern and commercial wingsuits and wingsuit flying. He is a professional skydiver, entrepreneur and designer and Founder of BIRDMAN International.  Previously he was Project Manager at TeliaSonera which brings the world closer by providing leading communication services to millions of customers every day in the Nordic and Baltic countries, Eurasia and Spain.
WHY JARI WAS INTERVIEWED
My friend Mel Cheng was International Product Lead at RedBull sent me a link about base jumping off Mount Kilimanjaro, which I had just climbed.  It got me thinking about who came up with the idea and suit. Research led me to Jari who felt a strong connection for mavericks as he himself had always 'swam against the tide.' He loved the idea I was working on and was very happy to be interviewed. Jari is fun, honest, passionate and creative. He supports me in my adventure and sends me links like Meet the Rebels Who Bend the Rules and Play to Win as it correlated to this project.
HOW ARE CREATIVITY AND INNOVATION RELATED TO BEING A MAVERICK?
"It's a huge deal, because without being a free thinker how can you be creative, if you only repeat what others are doing? So creativity is everything that goes outside of it."
IS THERE ANYONE WHO'S A MAVERICK THAT INSPIRES YOU?
"Leonardo Da Vinci the polymath scientist, mathematician, engineer, inventor, anatomist, painter, sculptor, architect, botanist, musician and writer. Richard Branson the English businessman and investor,  Steve Jobs the American information technology entrepreneur and inventor.  And Plato philosopher and writer."
ADVICE FOR OTHER MAVERICKS
" Think for yourself.  Don't take anybody else's face value.  Just always dig deep and don't worry about not being right always, because we're wrong all our life and then the next day you find something new, so you can throw everything that you learned away and because you can replace the belief system with the new.  So never be afraid about being wrong about something, of course you shouldn't do something that harms other people."