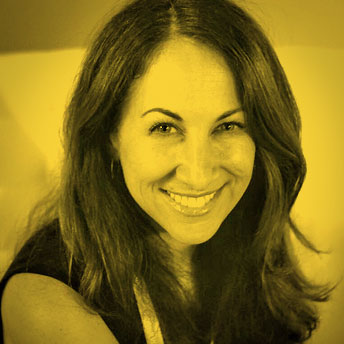 Debbie Landa
"Crazy is following the herd on a crowded path."
HOW WOULD YOU DEFINE A MAVERICK?
"Mavericks are people who are unique unto themselves.  They are first to try things, first to do things, first explorers.  They're original, they're risk takers and they go for it."
DEBBIE'S BIO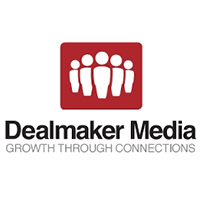 Debbie Landa is CEO of Dealmaker Media a media company and a network of innovators who see the opportunities in  building relationships and sharing information about trends and the future.  From early-stage startups with an eye for disruption, to some of the most influential companies in the world. She is also an Investor in both Upside Partnership a true seed-stage investment firm building a portfolio of purpose-built founders creating high potential companies, and Buddybuild world's first mobile iteration platform for iOS and Android .  Debbie is also General Manager & Executive Producer of the Grow Conference – about the future of innovation, growth and entrepreneurship  and General Manager and & Executive Producer of Under the Radar Conference, Silicon Valley's most effective showcase and business development conference.
Her conferences bring together leading executives looking to discover the next great startup and partners that can accelerate their growth. Over 500 emerging startups from Linkedin, Admob, Rightscale to Box.net have presented at her conferences. She is considered a curator of innovation and has become one of the most influential connectors in Silicon Valley. Before starting Dealmaker Media, she ran business development for a venture "catalyst" firm focused on accelerating growth for emerging startups. Prior to that, she spent 10 years in the fashion industry working with various clothing manufacturers, designing and developing private-label programs for major retailers.
WHY DEBBIE WAS INTERVIEWED
I met Debbie at the Dealmaker Media's Grow Future of Business Conference which brings together startups from all over Canada and the West Coast. 2013 was about the future of innovation, growth and entrepreneurship.  Debbie was curating an environment that brought together technology pioneers, founders, executives, influencers and investors who are passionate about identifying problems worth solving. I'd approached Debbie to attend as media and wrote a blogpost:  GROW – The Future of Business: The Intersection of Design and Entrepreneurial Thinking. As I knew her from GROW I asked if I could interview her for the project as knew she would be a good fit.  Debbie is random, funny, passionate with a gung-ho attitude.
HOW ARE CREATIVITY AND INNOVATION RELATED TO BEING A MAVERICK?
"Creativity is absolutely related to being a maverick because you have to be able to think differently and you have to see the world in a different way, because there's a huge history about here's how we've always done it.  There's the standard process.  You've got to be able to look at things, how things have been done and try to re-invent new ways, by taking concepts and ideas from completely opposite areas and seeing how you can re-format and re-arrange and re-design for your particular situation.  Being a maverick is about risk taking and being able to see around corners to see what other people don't see.  Innovation is the same, innovation is about being able to create things that people really didn't know they wanted."
IS THERE ANYONE WHO'S A MAVERICK THAT INSPIRES YOU?
"Steve Jobs the American information technology entrepreneur and inventor and my dad."
ADVICE FOR OTHER MAVERICKS
"Follow your instincts.  Go with your instincts."