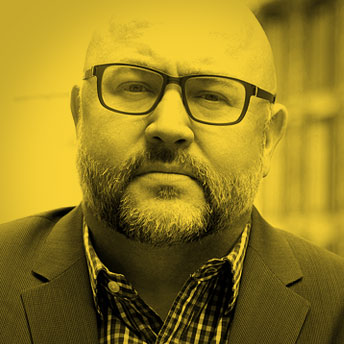 Mark Busse
Co Founder & Principal Industrial Brand
"Crazy is not only doing the same thing and expecting different results, but letting fear keep you from doing something at all."
HOW WOULD YOU DEFINE A MAVERICK?
"An individual who despite, societal or even closer community norms, takes action, based on their understanding of context, need and maximising good, without getting caught up in tradition or conventional paradigms. A maverick is somebody who does the right thing, even if that might be an unpopular choice."
MARK'S BIO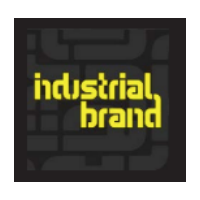 Mark Busse is Co-Founder and Principal at Industrial Brand, a brand strategy and marketing communications design consultancy. Fellow and Public Relations Chair for the Society of Graphic Designers Canada.  And Producer and Host of  Creative Mornings, a monthly morning lecture series of creative types.  Mark is also Co-Founder & Writer for Foodist, a collective of like-minded food worshippers. And Citizen Member of the City of Vancouver Engaged City Task Force that examines innovative best practices for civic engagement. Mark is also a Writer for Designedge Canada, the country's leading media brand for the graphic design industry. And an Advisory Board Member of Vancouver is Awesome, an independent, community-minded media company dedicated to showcasing to residents all of the great things that keep them in Vancouver.  Finally, Mark is an Ordained Dudeist Priest upholding the principles of Dudeism.
WHY MARK WAS INTERVIEWED
I had read about Mark and his role in Creative Morning and once I met him realised he saw things differently, and was brave enough to say what he thought. I had wanted to attend Creative Mornings whilst visiting Vancouver and reached out to him, told him I was moving here. He befriended me and became instrumental at the early stages of this project by personally introducing me to other mavericks he knew. Mark is fun, interesting, blunt, kind and wacky.
HOW ARE CREATIVITY AND INNOVATION RELATED TO BEING A MAVERICK?
"There's a thousand ways to define creativity. A maverick has simply really embraced creativity, that's what a maverick is. It's somebody who rejects the notion of chaos, and is brave enough to think of new ways of approaching old problems and creating solutions in ways that maybe others didn't think about.  That is in essence, the very definition of creativity. If the word maverick was to suddenly disappear from our lexicon you know, it might just simply be replaced with creative. The word creative could have taken on a different connotation and evolved over the years and be what maverick is today. So I think they're very very closely related.  I think creativity is a huge component because creativity without bravery is nothing, creativity with bravery is maverick."
IS THERE ANYONE WHO'S A MAVERICK THAT INSPIRES YOU?
"My dad, who's a very different kind of maverick, who with a quiet demeanor would reject the norm yet wouldn't judge."
ADVICE FOR OTHER MAVERICKS
"Consider your motivation and try to find a balance to make sure you are serving others and not yourself."