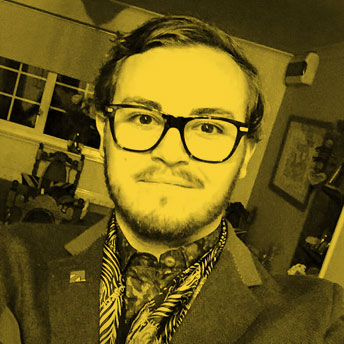 Louis Barnett
Managing Director Louis Barnett Chocolates
"Crazy is be stupid, be silly, be weird, be whatever, because life is too short to be anything but happy."
HOW WOULD YOU DEFINE A MAVERICK?
"It comes down to a mindset and interestingly most mavericks will recognize another one within probably 10 seconds.  It comes down to the factors of perception of the world around them.  Do you walk down the street and look where you're going, as in do you pay attention to what's around you?  Do you pay attention to what's going past you, the cars, the people, the houses, the architecture, the building, the history?  All those factors that come into enjoying the journey, not just the destination.  I think that's one of the key things, so often with mavericks it's down to perception and like the guy who advised me to try cooking spaghetti in orange juice, he was a maverick because he's just looking at the world and challenging what the preconceptions are."
LOUIS' BIO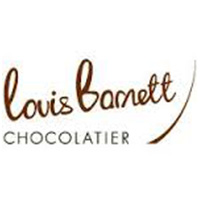 Louis Barnett is Managing Director Louis Barnett Chocolates Ltd  and Louis Barnett Ltd.  He started his business at 12 years old, albeit being dyslexic & dyspraxic.  Louis is a world Chocolate ambassador, speaker & published author.  He was awarded the Lord Carter award for his outstanding contribution to the food and drinks industry.
WHY LOUIS WAS INTERVIEWED
I read Louis' letter in the book Dear Entrepreneur – Letters from those that have made it and are making it happen. From this book I contacted a number of potential mavericks. Louis was one of 2 people that responded from all the people I contacted and was more than happy to be interviewed. Louis is interesting, fun and quirky.
HOW ARE CREATIVITY AND INNOVATION RELATED TO BEING A MAVERICK?
"Creativity is what really sums up the mavericks approach as opposed to anything else.  It's the creativity of what they're proposing, it doesn't matter what industry they're in.  People perceive the creative arts as art, design, fashion but actually it exists in everything in every single industry.  I'll give you an example of a maverick.  He's been in music producing soundtracks for big blockbuster films, documentaries, for TV series' and he's now done a whole project recording lots and lots of music for people who are chefs, designers, artists, sculptors.  So he's actually making music to the sound of pistachio sorbet.  Innovation is creativity in a very instinctive way; innovation is creativity within a specific area.  So it's innovation in technology, it's innovation in a product, innovation within a flavour, it's just another form of creativity."
ADVICE FOR OTHER MAVERICKS
"The realisation that delayed gratification comes into it in a big way.  It is about sacrifice now to gain later on, to put hard work into it, but really it's to figure out your motivation.  Why you want to do this?  What is it?  If it's just money, if it's a car, if it's just a house, then those things only last for a period of time.  And it's about figuring out why, and if it is a means to an end then fine, but as long as you're clear on that.  I am working in a business because I wanna pay my way through university fine, but know what it is you're after, and know what it is you're trying to impact within your own life, because that is the motivation that will keep you going when the times do get tough, which they will, because it's inevitable it's going to happen at one period or another, whether that's at the beginning of your journey or at the end.  It will happen at some point and that motivation will get you through to the other side."