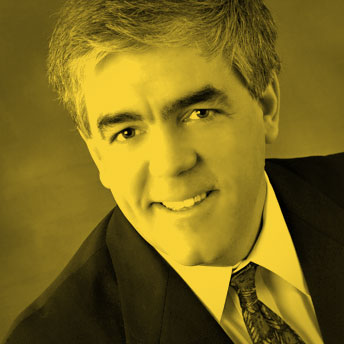 Dirk Beveridge
Founder and CEO UnleashWD
"Crazy is how GREAT things change the world!."
HOW WOULD YOU DEFINE A MAVERICK?
"Somebody that has an idea and is committed to it, even if it goes against common thought and common principles if you will.  They believe it and have a passion in it and they do what's necessary to drive change and to make people notice."
DIRK'S BIO

Founder and CEO of UnleashWD, an industry event for wholesalers, distributors, and their channel partners. It is unlike any other event the industry has seen in that it is an industry event with no industry speakers  .  William Taylor, Co-Founder of Fast Company magazine said of Dirk: "Every field has its rabble rousers, change agents, thought leaders-people with the wisdom to understand the past, and the creativity to conjure up a new vision for the future. In the field of wholesale distribution, Dirk Beveridge is that thought leader." Dirk is author of Innovate, How Successful Distributors Lead Change in Disruptive Times and a number of Dirk Beveridge White Papers.
WHY DIRK WAS INTERVIEWED
I came across  https://hbr.org/2013/04/dont-wait-on-making-change/ and looked up Dirk's Innovation conference and contacted him. His response,: 'How cool is this path and journey you are on!  Congratulations!  Very very cool'.  Dirk is interesting, direct, passionate and honest.
HOW ARE CREATIVITY AND INNOVATION RELATED TO BEING A MAVERICK?
"Being a maverick suggests there is a degree of creativity.  In my mind it's creating something new, it's stepping outside what already exists and in order to do that you need to be creative and take all this information and see it in a way that nobody else has seen it.  The information is there for everybody but the maverick sees the information in a different way and through the process of creativity they are able to see it differently and they are able to envision a different outcome and a different future.  Maverick and innovator are probably synonymous."
IS THERE ANYONE WHO'S A MAVERICK THAT INSPIRES YOU?
"Steve Jobs the American information technology entrepreneur and inventor."
ADVICE FOR OTHER MAVERICKS
"Follow your gut."