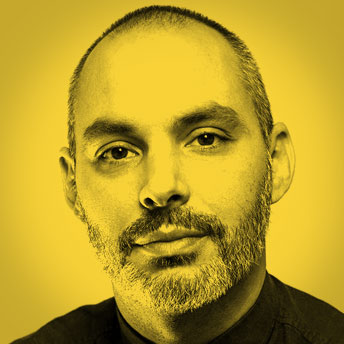 Jonathan Trimble
CEO/Co Founder 18 Feet and Rising
"Crazy is usually something fairly obvious and innate that for whatever reasons simply hasn't been unearthed or made possible yet."
HOW WOULD YOU DEFINE A MAVERICK?
"It's not a term you take on for self-image.  The job of trying to do things differently is actually a difficult one that's never-ending, and requires complete faith and commitment to it.  And so that job of sort of standing against the wind of everything else is sort of tougher than any image that it might bring you of being the challenger if that makes sense. And I don't even know at which point you realize you've made a difference. It's sort of a duty you take on more than a characteristic of a person or an image of a person, and I think often the safest-seeming people can be actually the toughest at standing up for different ways of doing things. So I would describe a maverick as somebody with a clarity of purpose; an idea about how things should be different and probably above all a commitment to stick to those things to really see where it takes them, even if it takes them nowhere."
JONATHAN'S BIO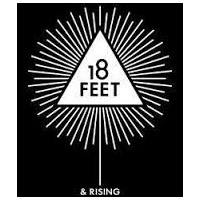 Jonathan Trimble is CEO/Co-Founder of 18 Feet and Rising, the fastest growing creative independent in the UK. Jonathan was trained at DDB (Omnicom), where the awards he gleaned across his clients put him on the Board at 30.  In 2014, Jonathan was named a Debretts 500 People of Today in the Sunday Times, marking him as one of the UK's most influential people in advertising today.
WHY JONATHAN WAS INTERVIEWED
Jonathan was recommended to me by Maverick Stephen Greene of Rockcorps who I had interviewed.  Jonathan is considered, direct and knowledgeable and he applies it.
HOW ARE CREATIVITY AND INNOVATION RELATED TO BEING A MAVERICK?
"They are one and the same. I love the word creativity, and all it really means is being comfortable with things you don't know about and comfortable with doing things that haven't been done before, comfortable with things that aren't fully defined, or comfortable with things that are not black and white. It's all exactly the same, so in a way, if you're comfortable with being a maverick that means kind of trying things different to everything else, so by definition that's exactly being a creative person. Innovation as a word get's attached to something being actually purposeful in the end in some way, shape or form. I think with creativity if you want to be purposeless that's alright, and the same with being a maverick, you don't know where you're allowed to play in a space if it doesn't yield anything don't worry. I think that when the word innovation comes in I kind of tend to associate that with something that actually happens. That needs to have to effect something or do something or change something vs. hey we're feeling this space out now and it's kind of interesting. So in that respect applied maverickness is innovation."
ADVICE FOR OTHER MAVERICKS
"Write down the highest possible version of what you think your purpose is.  Think of the tiniest steps towards it and keep doing those tiny steps and don't come off them.  That would be the sort of practical thing because people can get a bit lost with where to start.  It starts with a conversation with somebody about it and it doesn't have to start with you've raised finance.  So set the purpose out and then start with the tiniest actions and be practical, and then spiritually I would say just don't be afraid, don't be frightened to be yourself."