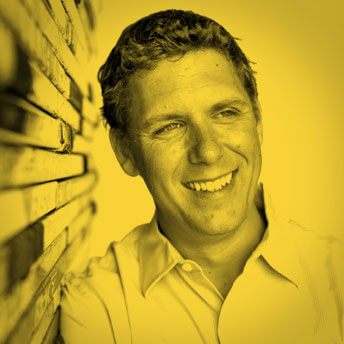 Greg Malpass
CEO and Founder Traction on Demand
"Crazy is focusing not on a goal or milestone, but rather on a feeling.  It's about being wrong more than right, and still rolling the dice. It's about laser focus on outcomes, while still sprinting across a balance beam in pure enjoyment.   It's about listening as if you are the dumbest person in the room, and acting as the bravest.  It's about seeing through the noise – eyes shut and ears open.  It's about believing the good things others believe in you and ignoring everything else.  It's about believing the one truth about rules; that they should be viewed as recommended speed limits and nothing else."
HOW WOULD YOU DEFINE A MAVERICK?
"Someone that's kind of brave enough to roll things back to assume everything is not new, to look at history as a source of wisdom, but almost view it as a source of paths and beg the question around whether or not things can be done completely differently."
GREG'S BIO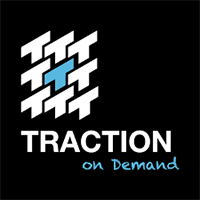 Greg Malpass is CEO and Founder of Traction on Demand, a cloud technology consultancy and software development firm. He's the first to admit that his intentions in starting Traction were very simple: to serve a small number of clients and help them better unite their sales and marketing teams. Contrary to his early intentions, and using his unconventional leadership style, Greg has grown Traction into a nationally recognized brand with 200+ Tractionites, and in 2014, Traction was named top 10 best place to work in Canada for the past three consecutive years. While Greg rarely admits to having a plan (or business guess), he is the first to share his hopes for Traction, which are to build a company that plays a positive and purposeful role in the lives of its team members, customers, partners and community.
WHY GREG WAS INTERVIEWED
Greg was recommended to by Marc Carn who was creating the new Traction offices that contained an air streamed trailer as an internal feature.  Marc suggested Greg as a definite maverick to include.  Greg is a fast executing creative visionary who knows how to have fun.
HOW ARE CREATIVITY AND INNOVATION RELATED TO BEING A MAVERICK?
"I'm certain there's mavericks out there that aren't creative but they're rigid in what they want an outcome or a feeling to be right. And so that's certainly another kind of form of being a maverick. In my world creativity is HUGE because it's trying to find the most efficient way of accomplishing the task. I blend creativity and innovation. Innovation is just basically taking what's existing and making everything better. So my core why, have you ever read The Why Engine? It's a great little book. My why is always improving, never satisfied."
IS THERE ANYONE WHO'S A MAVERICK THAT INSPIRES YOU?
"Greg Kerfoot Owner and Chairman of Vancouver Whitecaps. Tom Waller Director of Innovation Lululemon Athletica. Elon Musk engineer, inventor, explorer."
ADVICE FOR OTHER MAVERICKS
"Isolate the things that are holding them back and eliminate it."