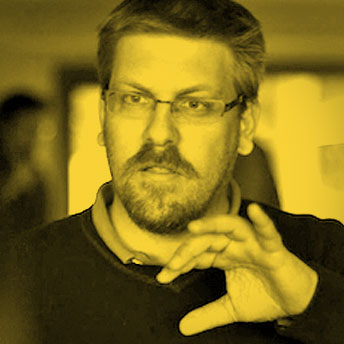 Boris Mann
Founding Partner Full Stack
HOW WOULD YOU DEFINE A MAVERICK?
"It's the code name for Apple's most recent operating system, which they conveniently also dropped the price of that operating system to zero, whereas Microsoft still charges $300-400 for a copy of Windows. That's interesting so I think part of it is thinking differently. A phrase that my business partner Lance and I use a lot is that we're looking for new mistakes to make. So what that means is we've made mistakes before and we've hopefully learned from them and we don't want to make the same mistakes. On the other hand, we're not being constrained by, oh this hasn't been done before, let's only do something that has been done."
BORIS' BIO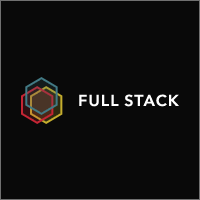 Boris is Founding Partner at Full Stack, an angel stage investing firm. Managing Partner at Human which improves & creates products through prototypes, business design, and interaction research. And is an advisor for Mobify and PROXXI Industrial Wearables Inc.
WHY BORIS WAS INTERVIEWED
Boris was recommended to me by Mark Busse Co-Founder and Principal at Industrial Brand who I had already interviewed.  Boris is direct, fun, and has a dry sense of humour.
HOW ARE CREATIVITY AND INNOVATION RELATED TO BEING A MAVERICK?
"I think it's a combination of not just creativity because then we'd have to define what the hell that means. But taking lessons, pattern recognition, making leaps of intuition between different things, and on the fly being able to collate the situation, and saying well what if we did x, y and z and apply that to the common sense gene where you're not saying let's put clowns in a bus and drive them around, but you're doing something that's actually fairly close to the mark and people say, 'how did you put those pieces together?' I just thought of it. Innovation is the same again and is, unfortunately, an overused word. Creativity is a better one. Innovation means, hell I don't know how.  I'd almost correlate innovation very strongly with being a maverick. You can innovate in a number of different ways. As a technologist, you can innovate and make a leap and make changes in technology. One of the smartest technologists the other day said to me, 'I want to innovate around our business model, just as much as we've innovated around the technology. So you can choose areas to innovate around and the current state of the world will make certain things easier or harder and of course, you need to slightly lead what the mass market is, otherwise anybody can be doing it."
ADVICE FOR OTHER MAVERICKS
"Make artifacts.  Your biggest challenge is going to be when you have one of your occasional pauses, is to be able to try and look backward and make sense of the path and really reflect on those leaps that you've made, because you'll lose track of those leaps.  So when I say artifact I do that very strongly.  I have a link blog.  I've been blogging for 10 years.  I haven't done much in the way of recordings or other things like that, but writing and getting it out there so that's one of the ways I sometimes search my own archives.  Or I use Evernote strongly to keep notes on all sorts of things and if you don't make an effort to get these things out of your head then it will be very hard for you to make a building block that you can go to the next level on.  I think the biggest insights that I've had is that people who were in this mode will initially do various point things that are like quick burning spikes.  I'm gonna get some people together and I'm gonna do an event.  I'm gonna 200 people.  It's gonna be great.  That's great unless you say let's do this event for 3 years or this event will then lead on to getting those group of people to do the next thing and investing in growing and you'll constantly look back and you've burnt a lot of kindling but you haven't gone to that next step that you need to do.  Figure out a framework of how you're going to do building blocks rather than just point in time flashes."