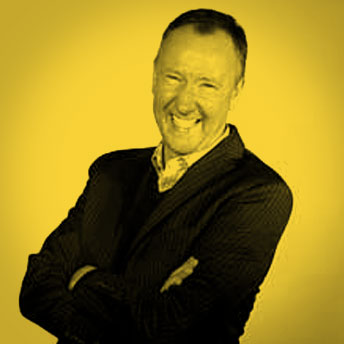 Dave Allan
Founding Partner at ?What If!
"Crazy is a special place.  Crazy is a smile on your face.  Crazy is leaping from great heights into dark pools.  Crazy is entering the mind of my kids and playing the fool.  Crazy is the love I feel when I hug you at night. Crazy is how I feel if we've had a fight.  Crazy is when we push to the edge to jump over the top.  Crazy is the unreasonable mind that just won't stop."
HOW WOULD YOU DEFINE A MAVERICK?
"People who deliberately seek to push the boundaries of how business is currently done and change the rules or the context in which it is done or how it's done, or change the model by which it's done. And I would say by nature they would tend to be people who were driven by vision or passion, or people who had spotted something they thought no one else had spotted."
DAVE'S BIO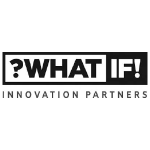 Dave Allan is Founding Partner at ?What If! who partner with organizations hungry for growth, inventing new products, brands, services, and business models, and helping their partners build their in-house innovation capabilities. Their style is provocative and passionate. Their mission is lasting impact. Prior to this Dave was Innovation Manager at Unilever the British-Dutch multinational consumer goods company where he helped create Unilever's first major innovation group. Dave is Co-Author of Sticky Wisdom: How to start a creative revolution at work.
 HOW ARE CREATIVITY AND INNOVATION RELATED TO BEING A MAVERICK?
"….in that they spot connections that other people can't see or don't, but it's not the only characteristic. Mavericks are people who see the world differently and do something about it. I would say that is a reasonable definition of innovation."
ADVICE FOR OTHER MAVERICKS
"Experiment.  Just try things out.  Try things out and learn."