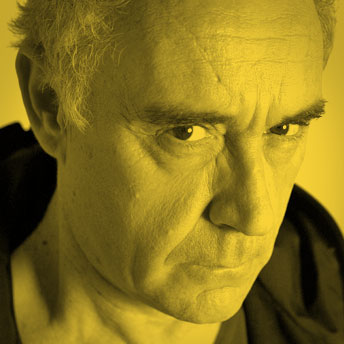 Ferran Adria
Co Founder Elbulli Foundation
"Crazy is the least crazy one can think of."
HOW WOULD YOU DEFINE A MAVERICK?
"Somebody that goes against the system in a polite way."
FERRAN'S BIO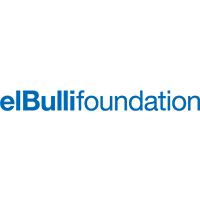 Ferran Adria is Gastromic hero, pioneer and illustriously great chef at the elbulli foundation.
Ferran's culinary empire stems around the world, blessing each location with boundary-pushing, gastronomic phenomena that leave its guests dumb-struck and in love. Most popular is the now defunct elBulli, which was voted The World's Best Restaurant five times in a row from 2002 to 2009, with over 2 million reservation requests every year.
Experimenting with ingredients, flavours and techniques, chef Adrià's culinary career began in a renovated beach shack in Spain, pioneering Molecular Gastronomy. In 1984, upon joining the kitchen staff at elBulli as a line cook, Ferran was nominated Head Chef only to make it one of the most sought after restaurants showcasing avant-garde cuisine.
Today, chef Adrià writes cookbooks, teaches and lectures on cooking, stars in culinary programs and has launched LaBullipedia, a type of culinary Wikipedia and heads up the Elbulli Foundation.
WHY FERRAN WAS INTERVIEWED
Ferran was suggested to me by my Italian friend Peter Ciuffa actor/chef specialising in Food Theatre, who explained to me that Ferran was a legend in the culinary world.  In fact his real words were, "most people in the culinary world would give their left nut for five  minutes with Ferran." Ferrran is thoughtful, always pushing the limits and is one of the most humble men I have ever encountered.
HOW ARE CREATIVITY AND INNOVATION RELATED TO BEING A MAVERICK?
"Some mavericks are innovators and others are not. Creativity is the capacity to create, and innovation is when the creation works."
IS THERE ANYONE WHO'S A MAVERICK THAT INSPIRES YOU?
"Israel Ruiz Engineer and Business Executive at MIT.   Toni Segarra, Founder and creative director at S, C, P, F, Barcelona, Spain. And Vicente Todolí formerly Director of the Tate Modern."
ADVICE FOR OTHER MAVERICKS
"Never gives advice.  Each person needs a different kind of input, there's no two people who are the same."