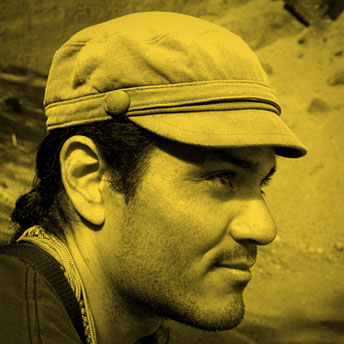 Andres Amador
Founder and Earthscape Artist Andres Amador Arts. 
"Crazy is doing something that makes no sense but you feel compelled to do it."
HOW WOULD YOU DEFINE A MAVERICK?
"Someone who is not going according to convention, who might even cut across or go 90° to convention to do something. Someone like Richard Branson. An individual that does things that defy convention and defy expectation. Although at this point he will be unexpected personally anyway."
ANDRES' BIO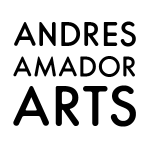 Andres Amador is a man wanting to bring beauty and awakening to the world. He is an Earthscape Artist who creates art installations in varied ways, of which one is facilitating team bonding. He is Founder and Artist at Andres Amador Arts.
WHY ANDRES WAS INTERVIEWED
Andres' images were being shared on Facebook. I researched him and what he did and loved that he used art to get teams to work together. I also wanted to ensure art was included in the project so I contacted him and whilst acknowledging he was 'no tycoon' was very happy to be part of the project and lent an artistic approach to being a maverick. Andres is zen, spiritual, down to earth and considered.
HOW ARE CREATIVITY AND INNOVATION RELATED TO BEING A MAVERICK?
"When your approaching life or anything there's a path in front of you. OK – here I'll relate it to hiking. I love hiking. I love walking the trails. I love even more exploring places, getting to engage in the process of exploration. So exploration can happen just by going to a new location and walking on that trail, but more exploration is possible when you can go off the path and start to look for new locations and so but it's not about getting away from what everyone else has done; that's trying to be a maverick and there's no point to that. The path is totally fine, but you get to explore new things when you go off the trail, and there's a value to when you're doing that, and when you're approaching life more creatively when you're charting.  So innovation's a by-product of that kind of approach. When you go off path you're inevitably creating a new little trail, so that's the innovative part, a new path has been forged. And you can choose to strengthen that path and to make it something actual or not but by virtue of going off path something new is arising – So that is innovation."
IS THERE ANYONE WHO'S A MAVERICK THAT INSPIRES YOU?
"Richard Branson the English businessman and investor."
ADVICE FOR OTHER MAVERICKS
"Do what has your light shining brightest."