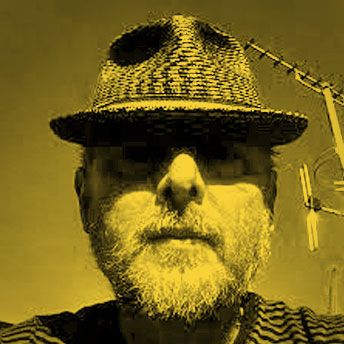 Robin Smith
Founder Host Universal, Sohost and Soho Dairy
HOW WOULD YOU DEFINE A MAVERICK?
"Someone who doesn't give a fuck about the way things are done and would be more focused on following a course that is likely to bring about some kind of change, whether that be conventional change, business change, or other change, social change, that they deem to be important."
ROBIN'S BIO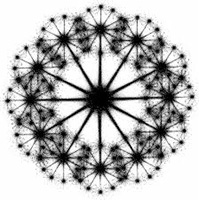 Robin is a practitioner of change and transformation who has been doing it, across Free Range, Fair Trade, Renewable Energy, Rainforest protection, poverty eradication and climate change, since 1991. He created the virtual agency Host Universal in 1997, Sohost in 2013 and Soho Dairy in 2015. He continues to work with inspirational ideas and people to tackle serious challenges head on, believing that there is no issue that cannot be flipped to a positive outcome and that we do not have to screw the planet or its inhabitants to earn reward.
WHY ROBIN WAS INTERVIEWED
Robin was recommended to me by Louis Barnett whom I had interviewed and hence knew the project.  Robin is laid back, interesting and doing it.
HOW ARE CREATIVITY AND INNOVATION RELATED TO BEING A MAVERICK?
"Totally. Is Richard Branson a maverick? I guess he's the Arch-Maverick in some people's book but he doesn't do anything unusual. He's got an airline, he put up again another airline, he's got a music business, he puts up against another music business. So it's not you know what he's doing is something different within the context of business as usual. So I couldn't ever say he's not a maverick. It's all about ideas. It's pure creativity. You look at something and you think, it doesn't have to be this way. I'm gonna do something different and if everybody tells you you can't do it, you're still gonna do it, because you can smell it and it can be disruptive and all of those things but actually the proof of the pudding should be in the pudding so if you crack it and it turns in to something beautiful then everyone wants to get you remembered and they think you've created something lovely. Innovation is creativity cooking. It's a very similar thing."
IS THERE ANYONE WHO'S A MAVERICK THAT INSPIRES YOU?
"Dee Hock pioneer of electronic bank transfers [visa]."
ADVICE FOR OTHER MAVERICKS
"Listen to what's said, but do what you believe."