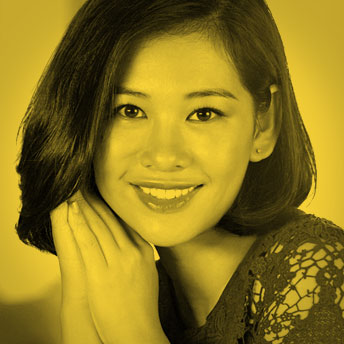 Pocket Sun
Founding Partner SoGal Ventures
"Crazy is the courage and ability to redefine yourself and challenge the status quo."
HOW WOULD YOU DEFINE A MAVERICK?
"Someone who sees the world in a different way and who is not afraid to pursue that vision that he or she sees."
POCKET'S BIO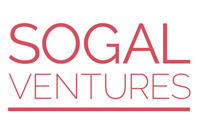 Pocket is the Founding Partner of SoGal Ventures. Her mission is to close the diversity gap in entrepreneurship within our generation. With that in mind, she founded SoGal, a global community influencing 50,000 diverse entrepreneurs and investors in 20+ countries to empower, inspire and connect entrepreneurial minds with high-impact communities, digital media, funding resources, networking, and startup advisory.
Pocket was Forbes 2016  30 Under 30 Asia in Venture Capital & Finance and LinkedIn 2015 Top Voices in VC & Entrepreneurship.  She has been featured in Forbes, Harper's BAZAAR, BBC World News, The Huffington Post, Inc., The Straits Times, Channel News Asia, The Business Times, Next Shark, e27, DBS Treasures campaign, East West Bank, CLEO Magazine etc and is a Tedx and keynote speaker.
WHY POCKET WAS INTERVIEWED
I came across Pocket and her work with SoGal Ventures via her being voted as LinkedIn's 2015 influencers for Venture Capitalism and Entrepreneurship.  Pocket had interviewed VC's and shared the lessons from her interviews just as I was doing with the Business Mavericks.  I told her about the interviews and how Maverick Wisdom had evolved, which she thought was cool and asked how she could help. Pocket is passionate, driven, has a very knowledgeable head on her young shoulders and is brave enough to take 'massive actions.'
HOW ARE CREATIVITY AND INNOVATION RELATED TO BEING A MAVERICK?
"I have been playing the piano for many years.  What I've learned from music is that playing the piano is something that when you've put in a lot of work it shows.  So if you spend hours and hours in a practice room working on a piece, you're definitely going to improve.   It's the same principle of taking massive actions to get where you want to be.  In that sense, I think the creative part of me was sparkled by studying music and the piano.  Creativity is very important; right now design is what we believe is the future.  We believe things have to look elegant, and pleasant to be a winner in the market. So if you are an engineer and you don't have that creativity and aesthetics in you, you need to find someone to help you do the design part.  If you're crazy, you've got to be creative and unexpected."
IS THERE ANYONE WHO'S A MAVERICK THAT INSPIRES YOU?
"Xiushun Sun [her uncle] who is a very visionary and innovative person who achieves whatever he sets his mind to do."
ADVICE FOR OTHER MAVERICKS
"Being a maverick is a gift.  It helps you navigate through your life and knowing that you're a maverick gives you confidence because when you realise, hey I was born this way you've gotta be OK with that and use that as a good force to tackle whatever problems you want to solve for the world or for yourself.  So the knowing yourself part is very critical."