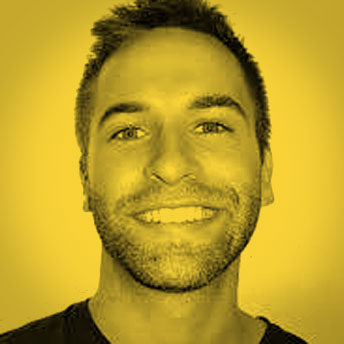 Phil Noelting
Founder and President Qwalify Inc
"Crazy is that little bit in each of us that reminds us of what we are capable, making our irrational ideas a reality."
HOW WOULD YOU DEFINE A MAVERICK?
"Someone who paves their own path and looks at big ideas, big opportunities, not in terms of barriers but actually as opportunities to tackle and every barrier as a way to see most of the competition or others fall by the wayside. I would see it as someone who really sees the path as opposed to the blockades."
PHIL'S BIO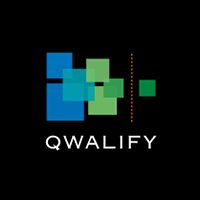 Phil Noelting is Founder and President of Qwalify Inc. a SaaS-based HR technology company disrupting the talent engagement and recruitment space. Why? Unfortunately, hiring tends to be a reactive process, and the current benchmarks often leave employers settling for talent to meet deadlines. Proactive recruitment is here, and it's only going to grow. Previously he was Co-Founder of ImpactFULL and Founder of Skilter.  Phil's 2012 entry to the Peter Drucker Challenge Essay Contest. Themed, "Reinventing Work, Reinventing Organisation won 1st prize.
Phil loves travelling, and everything that it entails – new cultures, meeting new people, the photography, the food, the opportunities. Phil is devoted to see more of the world every year.
WHY PHIL WAS INTERVIEWED
I met Phil at Dealmaker Media's Grow Future of Business Conference which brings together startups from all over Canada and the West Coast. 2013 was about the future of innovation, growth and entrepreneurship, curating an environment that brought together technology pioneers, founders, executives, influencers and investors who are passionate about identifying problems worth solving.  One conversation was enough to release he was disrupting an industry.  Phil is genuine, down to earth and brave.
HOW ARE CREATIVITY AND INNOVATION RELATED TO BEING A MAVERICK?
"If you look at left brain vs. right brain. If you have an entirely systematic way of thinking which is always based on boundaries and rules and a set of obliged things to live by then you inherently impede your creativity in that sense. So to me creativity is absolutely tied to being a maverick. There are many facets of creativity, so it doesn't have to be the utmost creativity where there's zero structure and you move forward and you do all this random stuff that's never been done before or it can be selective creativity, but does not need to be the centrepoint of it all. Mavericks strive on innovation, whether it's innovation on something that's not actually innovative.  It could be an innovative way of billing a client, which doesn't actually create much, but it's a huge maverick thought to change an entire industry on the servicing side when it comes to money transfers. So I would say every aspect of maverick thinking would have to be innovative in some regard, not necessarily inventing something new but re-imagining a process to come to the same or better conclusion."
IS THERE ANYONE WHO'S A MAVERICK THAT INSPIRES YOU?
"Everyone we brought on as an advisor to our company."
ADVICE FOR OTHER MAVERICKS
"It would be two-tiered.  One tier is surround yourself with people that you constantly crave learning from and who you will never ever ever ever, you can't even think of a scenario where you would screen their calls.  The second thing would be to never stop the thinking process because even though you have come to a very awesome conclusion, there's a more awesome conclusion somewhere."