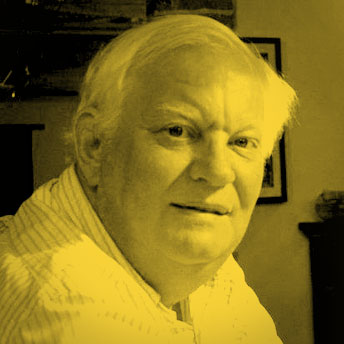 Mike Dickson
CEO Rainmaker Foundation and Founder of  Whizz-Kidz
"Crazy is listening to others properly, caring about them and for them."
HOW WOULD YOU DEFINE A MAVERICK?
"Somebody who has an idea and a vision, and the determination to see it through."
MIKE'S BIO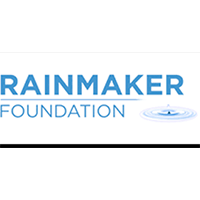 Mike Dickson is the Founder and CEO of Rainmaker Foundation, a collaborative charity launched in January 2012. Rainmaker's aims are to 'inspire generosity' – and 'to create a world where what matters most is what we do for others'. The Foundation connects philanthropists and change-makers – 'Rainmakers' – to inspirational causes in the UK and globally.  Rainmaker also advises companies on developing effective partnerships with charities, which inspire employees and help to create a more intelligent business. Clients include businesses in Private Equity, hedge funds, retail, banking and airlines.
Mike is the author of the thought leadership book on generosity called Please Take One: One Step Towards A More Generous Life, which was launched at Ted Global to inspire a global movement to encourage generosity.
Mike co-founded the successful children's charity Whizz-Kidz, which provides mobility equipment for disabled children. Whizz-Kidz is now the largest UK supplier of paediatric mobility aids outside the NHS, and has raised over £75 million to provide equipment for more than 7,500 children and young people.
WHY MIKE WAS INTERVIEWED
I had read Mike's book Please Take One years ago and had met him when I wanted advise about how to set up a children's charity. I knew Mike went into companies not to show them how to make money, but to show them how to give it away. Now that's someone who thinks differently and I approached Mike for an interview. Mike is one of those salt of the earth people who is genuinely humble and a privilege to know.
HOW ARE CREATIVITY AND INNOVATION RELATED TO BEING A MAVERICK?
"I think it is. I think yourself or anybody who wants for example, philanthropists raise good money for people they find inspirational, who at the same time are determined to fulfil a dream. They don't have to know how to do it they just have to be absolutely determined to do it. And so I think in comes the nature of a dream, whether it's starting an Italian restaurant, or writing a book, or composing a symphony the person has to really want to do it and they have to be determined to do it. Most people are innovative even if it's in there own little world. So what you're doing is innovative because you're doing it."
ADVICE FOR OTHER MAVERICKS
"Look up the dictionary definition of the word hubris and get a grip.  Just generally don't believe you are wonderful.  So if you think you're wonderful, basically you're not!"