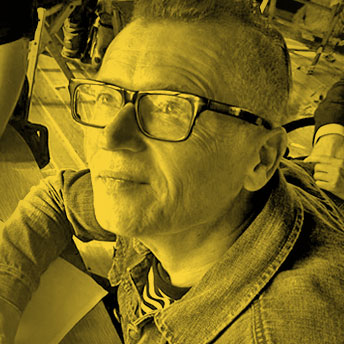 Mark Fowlestone
Owner and Founding Partner of Multiply Agency
"Crazy is feeling awake and alive."
HOW WOULD YOU DEFINE A MAVERICK?
"A maverick is following their intuition without worry of the consequences."
MARK'S BIO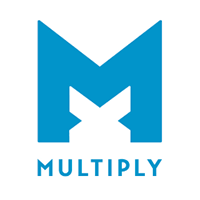 Mark Fowlestone is Owner and Founding Partner of Multiply Agency.  Mark (or to be precise – Dr. Fowlestone) holds a recently awarded doctorate with research specialisms around branding, brand storytelling and organisational culture.  His career spans advertising (WPP – Ogilvy Group), integrated marketing as MD of KLP Euro RSCG (part of the worldwide HAVAS Group).  He is also a fully fledged creative capability, planning, and New Product Development facilitator and in his spare time a lover of the sweet science.
WHY MARK WAS INTERVIEWED
Mark was recommended and introduced to me by Chris Barez Brown of Upping Your Elvis [who I had interviewed].   He told Mark I was 'chuffing great, doing some research into mavericks and he had felt richer for being interviewed'.  Mark is funny and passionate.
HOW ARE CREATIVITY AND INNOVATION RELATED TO BEING A MAVERICK?
"Creativity is definitely related. Innovation is a funny thing because the art of guiding innovation and leading innovation is a dark art, and that's why companies like WhatIf have really succeeded. Every innovation project needs a leader to guide people through it and that's the hardest bit. Nobody wants to do that. And nobody wants to do it in big companies because their fear of failure is massive. So people can get trained in innovation and how to lead innovation and facilitate, but the reality is that they don't want to do it. I get called into all manner of companies to run innovation projects and it's really because you know I have no fear with running those. I can run a project and I can sit down with 50 people for Heinz with nothing at the start and know that in 2 days time they'll have something. If I worked for them I would have all sorts of fears, like my career could be threatened by not having anything, whereas I'm just like something'll happen, something'll definitely happen."
IS THERE ANYONE WHO'S A MAVERICK THAT INSPIRES YOU?
"My friend who went from being a marketeer to a successful artist."
ADVICE FOR OTHER MAVERICKS
"It's got nothing to do with money.  It's got nothing to do with anything being behind you.  It's got everything to do with making sure that your life is fresh and different.  And that you make sure that what you're doing is what you love and what you need to do. And I think when you enjoy, then shit happens.  Try not to get caught up in routine.  My mum said to me on my 21st, now you're 21 your life will fly past.  And it's absolutely true.  When I was a kid the summer holidays were ages, because I was doing new stuff every day.  When you're in business you're not doing new stuff everyday so life spins around.  So the most important thing is constantly do new stuff.  Constantly find new people and when you do that then new ideas will happen and you don't need money and you don't need to risk money."