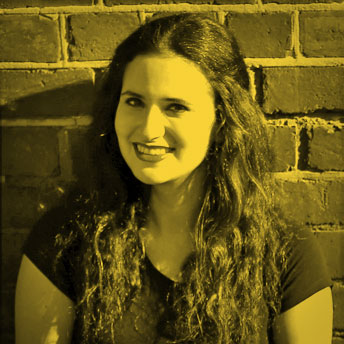 Kayli Levitan
Co Founder The Street Store
"Crazy is what makes you think in, out & around the box – at once. It forces you to go & try. It's chutzpah. It's passion. It's everything."
HOW WOULD YOU DEFINE A MAVERICK?
"A maverick is a person who has a different way of looking at things. Not just around them, but at themselves. So in my mind I'm a copywriter in an advertising agency, but I'm not limited to that just because I studied it. By opening your mind you allow yourself to do so much more, like start an organization as part of your day-to-day job. A maverick is someone who just thinks differently."
KAYLI'S BIO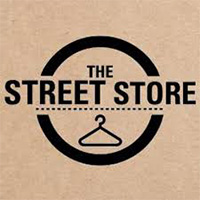 Kayli Levitan is Co Founder of The Street Store, the world's first rent-free, premises free, free 'pop up clothing store' for the homeless, found entirely on the street and stocked by donations.
She is also Creative Group Head/Copywriter at M&C Saatchi Abel  and Co-owner and writer for The Food Blog Group.
WHY KAYLI WAS INTERVIEWED
I came across The Street Store via Upworthy and immediately connected with Kayli.  She has a real depth of character and has a novel way of seeing the world.
HOW ARE CREATIVITY AND INNOVATION RELATED TO BEING A MAVERICK?
"Whether it's a creative industry like advertising, or as you said earlier, mining or anything – creativity isn't colours and bells and whistles. Creativity is a different way of looking at an idea, it's a different mindset.  Maverickisms, if that's a word, is having that different mindset and you don't have to have a poster that sings and dances and somehow tweets answers to your thoughts, or to be able to come up with a new way of mining or a new way of the print press. Maverick is creative, but it's still technical. Innovation allows creativity. It's like a triangle: you can be creative. But being creative and innovative allows you to be a maverick."
IS THERE ANYONE WHO'S A MAVERICK THAT INSPIRES YOU?
"Mike Abel CEO of M&CSaatchi Abel and my Creative Director Gordon Ray."
ADVICE FOR OTHER MAVERICKS
"Stop being scared of not trying.  If it doesn't work, it doesn't work.  You'll never know if you don't give it a bash.  I hope in darkness we can see and you're not blinded by the light from me.  I believe everyone can have a light and that you can't be frightened by the darkness and the negativity and the fear and worry in your life because you must just let that light happen."