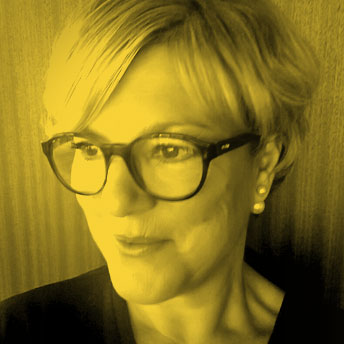 Jill McRae
VP Sales & Marketing Leading Brands Inc [Happy Water]
"Crazy is a word used by conformists to describe free spirits."
HOW WOULD YOU DEFINE A MAVERICK?
"The word maverick has a slight edge of cockiness and confidence to it.  That would be the negative side of it.  I am all about creation, for me, I've been an artist, a working artist.  Any endeavor that involves creativity is for me spiritual as well as a life purpose event.  So I feel that anybody that's a maverick is creating something and I think at it's very base that to be termed a maverick in my mind you'd have to do it with a certain swagger and a cocky sense of your abilities."
JILL'S BIO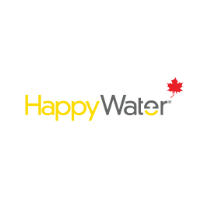 Jill is VP of Sales & Marketing at Leading Brands Inc and the heart behind Happy Water. She is the Founder of Brantra.com. Jill is a branding coach who helps you discover what is most genuine, unique, and valuable to you.
WHY JILL WAS INTERVIEWED
I won a competition with Happy Water that Jill was part of http://livehappywater.ca and got talking to Chloe Popove who brought the gift over and when she heard about the Business Mavericks project said, 'You have to meet Jill.' Jill is genuine, down to earth, in tune and spiritual.
HOW ARE CREATIVITY AND INNOVATION RELATED TO BEING A MAVERICK?
"Creativity for me just means we're all dealing in ideas that's all, whether they're a product or whether they're a thought or a concept. So creativity is basically taking a concept and seeing it through the concept of whatever it's going to manifest itself as. So for me, it happens to be beverage products, for somebody else they could be toiletries or happy stickers or socks. It doesn't matter but for me, it all starts there. It has to start there. What is a maverick if it isn't somebody with a new unique thought? Mavericks are who bring us innovation. I mean if we were all mid-level managers, in massive corporations justifying our existence in the boring and mundane job that we hate, the world wouldn't be moving forward at all. I believe it's the pioneers that got on their wagons you know and came West, you know the new frontier.  It's history repeating itself.   You know the people who went to settle in mountains of Bhutan to do things in a completely different way than every other country basically in the world. This exists everywhere. It's the same over and over. It's somebody with a brave new idea and the guts to go for it. The fearlessness to go for it."
IS THERE ANYONE WHO'S A MAVERICK THAT INSPIRES YOU?
"Ralph McRae President and CEO at Leading Brands Inc [and her husband]."
ADVICE FOR OTHER MAVERICKS
"Be absolutely 100% true to yourself in every decision you make and be uncompromising in your choices."