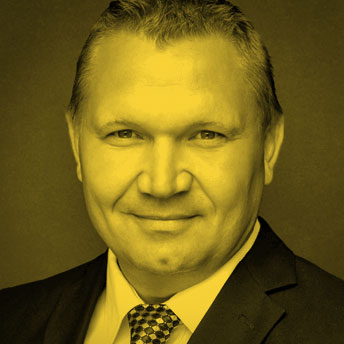 Chad Wasilenkoff
Founder and CEO Fortress Paper
"Crazy is walking into a boardroom with a crazy idea knowing initially they will roll their eyes and silently wonder when they are going to replace this guy with someone 'normal'. "
HOW WOULD YOU DEFINE A MAVERICK?
"Someone that's willing to take some risks. Someone willing to take the road less travelled, areas that others may not tread.  Generally, somebody who is willing to accept failure. Someone who is able to dust themselves off and get up and keep going. If you can't accept failure or rejection you don't want to be a maverick or be pushing the envelope because they don't all work out."
CHAD'S BIO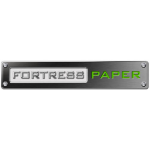 Chad Wasilenkoff is Founder and CEO of Fortress Paper a world-leading manufacturer of security and specialty pulp.  He is a proven leader in several sectors including forestry, manufacturing, mining and gas, and other technology-based enterprises. Previously Chad was CEO and Director at Titanium Uranium Exploration Inc. In 2010 Ernst and Young honored Chad with Entrepreneur of the Year [Pacific region and Manufacturing division].
WHY CHAD WAS INTERVIEWED
Chad was interviewed as part of CKNW 980's 'The Chief Executives.' By the end of his interview I knew he was a maverick and on explaining the Business Mavericks project Chad immediately said YES. Chad is direct, a deliverer and very comfortable with being different.
HOW ARE CREATIVITY AND  INNOVATION RELATED TO BEING A MAVERICK?
"Rules slow down and stifle creativity, what I'm obviously referring to is business. I think the market will, just supply and demand and interest from customers, having all these rules and regulations er, unfortunately, yeah as I said, they stifle creativity for potential growth and I think the market should be able to decide."
IS THERE ANYONE WHO'S A MAVERICK THAT INSPIRES YOU?
"Richard Branson the English businessman and investor,  Steve Jobs the American information technology entrepreneur and inventor and Donald Trump the business magnate.  All of whom built very successful global brands and multiple different businesses."
ADVICE FOR OTHER MAVERICKS
"To be a maverick requires unwavering conviction and passion.  To operate or make decisions that are not immediately obvious to the masses will always promote naysayers to disagree and challenge your ideas.  Without this unwavering conviction these ideas can slowly get eroded down and brought back to mainstream thinking.  Thus muting the chance of your ideas having a game-changing effect."