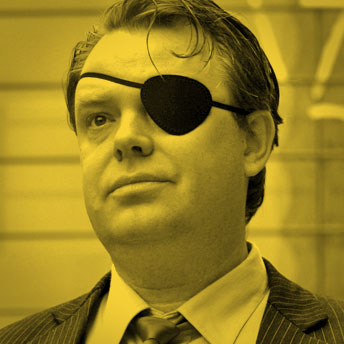 Rick Falkvinge
Political Evangelist and Founder of the first Pirate Party
"Crazy is not accepting your limits I hear them say, and I disagree."
HOW WOULD YOU DEFINE A MAVERICK?
"There are different kinds of people in business.  It's not just business, it's any kind of organisation in society.  You could talk about this in civil society.  You could talk about this in politics.  You could talk about this in business and academia.  So structures, structures in general.  You have the disruptors, you have people who start up things and then get bored after 5 or 10 years.  You have people who build things that are sort of half-hatched and build them to greatness, and you have people who are just good at keeping an altitude and the mavericks are the people who break the rules, the people who don't do as they are told, the people who look at something and just instinctively feel I can do this better."
RICK'S BIO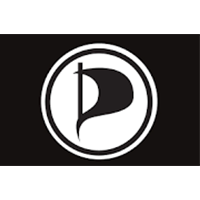 Rick Falkvinge is a Political Evangelist and Founder of the first Pirate Party and a campaigner for next-generation civil liberties. In particular, he stresses how the copyright industry works with security hawks to erode the parts of Internet that guarantee civil liberties. On this platform, one of privacy and digital rights, his party became the largest in the below-30 demographic in the 2009 European Elections, and his nascent party has now spread to 70 countries. He has been named a Top Global Thinker by Foreign Policy magazine  and shortlisted as one of the world's most influential people by TIME Magazine.  Previously Rick was Head of Development at Cypak and Release Manager et al at Microsoft.  He is author of Swarmwise: The tactical manual to changing the world and Co Author of The Case for Copyright Reform.
WHY RICK WAS INTERVIEWED
Rick was recommended to me by Lee Feldman of the THNK School of Creative Leadership.  He knew the project having been interviewed.  I researched Rick and knew immediately he was a maverick.  Rick is rounded, driven, aware of his own skills, brave and contributing to make a difference.
HOW ARE CREATIVITY AND INNOVATION RELATED TO BEING A MAVERICK?
"Creativity is a kind of subjective word.  It's not entirely clear cut what creativity is, but seeing those patterns and seeing I can do this better comes back to it, again and again.  Let me give you a concrete example here.  I was on an exercise in my late teens and was asked by the exercise leader to design a better telephone.  So my telephone was that I would think of somebody and I would hear their voice in my ear, so they would hear what I was saying.  Everybody else had redesigned the rotary dial or make miniscule designs to what was in front of them.  They were confined to what was in front of them.  Whereas I would go, what is the purpose of this activity?  It is to communicate with somebody else.  We can't transfer thoughts but we do have the technology to transfer voices, let's do that."
IS THERE ANYONE WHO'S A MAVERICK THAT INSPIRES YOU?
"Edward Snowden Computer Programmer. Jacob Applebaum independent journalist, computer security researcher, and hacker.   Julian Assange computer programmer, publisher and journalist and Bill Gates philanthropist, investor, and computer programmer who became the Robin Hood of the 21st century."
ADVICE FOR OTHER MAVERICKS
"The comfort zone is an illusion.  It's only when you leave the comfort zone that you can really succeed, so it's OK to be afraid.  It's a natural reaction, and it's when you're afraid that you know you are starting out on something that can lead to success, at the very least you're learning how to succeed."