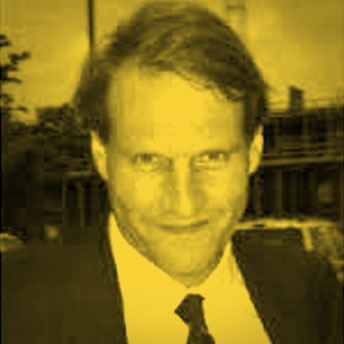 Paul Tinari
Chief Technology Officer Joom3D
"Crazy is maxing out all of your credit cards and all your lines of credit and all your parents resources & the savings of your closest friends, all because you have a vision that no one else has about what is possible."
HOW WOULD YOU DEFINE A MAVERICK?
"Someone who refuses to follow the mainstream just because it's the mainstream but sets out in their own direction when it suits them or it suits their long term goals."
PAUL'S BIO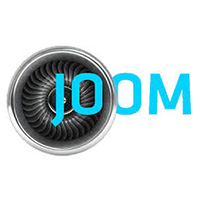 Paul Tinari is Chief Technology Officer of Joom3D which researches new concepts in 3D printing and supporting technologies.  He is also Director at  E-Frac Industrial Services Inc., an organization developing a revolutionary waste water treatment system for the fracking industry and system for economically generating clean, fresh drinking water from salt and brackish water sources and Director for the Pacific Insitute for Advanced Study.  Paul is a professional creative thinker and problem solver who has worked for the private sector, NGOs and government clients around the globe. He has been called a visionary and "Renaissance Man" for the 21st century. When asked by a U.S. Senator what his research would do to enhance the national security of the nation, he replied: "Nothing, except to help make it worth defending." For many years he taught creative thinking skills to executives from Fortune 500 companies. He is the author of several books including Boxing Outside the Think, JOOM Destiny,  The Art & Science of Systems Thinking, and Relativity for Retards. As Dr. Future, he is host to the long-running show on CJSF Radio "Future Talk."
WHY PAUL WAS INTERVIEWED
Paul presented at Creative Mornings  and his presentation was enough to convince me that he was a maverick.  Paul is direct, funny, knowledgeable and interesting.
HOW ARE CREATIVITY AND INNOVATION RELATED TO BEING A MAVERICK?
"There is a vital connect between creativity, innovation and mavericks.  Take a maverick like Ricardo Semlar he questioned everything about what had been done in the business before.  There's a story about a prisoner in Auschwich who's thirsty and licks an icicle and the guard says "No", when the prisoner ask "Why?" the guard responds, "there is no why here."  So the inability to ask why is the concentration camp of your mind."
IS THERE ANYONE WHO'S A MAVERICK THAT INSPIRES YOU?
"Bill Gates Philanthropist, investor, computer programmer.  Steve Jobs information technology entrepreneur and inventor.  Warren Buffet investor philanthropist.   Abraham Lincoln 16th President of the USA."
ADVICE FOR OTHER MAVERICKS
"First of all know yourself, so you know what you love to do, and then start doing it.  If you don't know what you love to do then it's hopeless. So choose what you love to do and then become the best you possibly can at it by learning all you can about it.  Then cultivate a vision about where that field is going and aim to be the contributor that brings that field to the next stage."