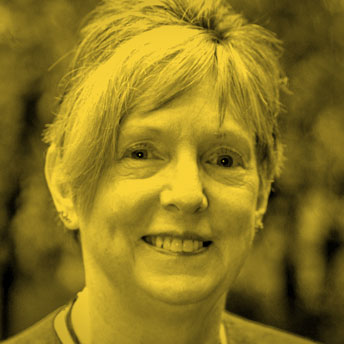 Judi Neal
Chairman and CEO Edgewalkers International 
"Crazy is seeing something that no one else can see and the willingness to jump in with both feet to make it happen, because you just know it will make the world a better place. And when you turn out to be right, then they call you brilliant!"
HOW WOULD YOU DEFINE A MAVERICK?
"Someone who doesn't buy into all the rules of the system.  Who see's something bigger going on and goes after it; something that moves humanity forward."
JUDI'S BIO

Judi Neal is Chairman and CEO of Edgewalkers International. Previously she was Director of the Tyson Center for Faith and Spirituality in the Workplace at the Sam M. Walton College of Business, University of Arkansas, and is currently recognized as an expert on spirituality in the workplace and speaks and consults internationally. Her research focuses on business leaders who have a strong commitment to their faith and spirituality, and she began studying how they bridged the spiritual world and the material world of business.  She is the author of  Edgewalkers: People and Organizations that Take Risks, Build Bridges and Break New Ground; co-authored The Spirit of Project Management with Alan Harpham; and is editor of the Handbook of Faith and Spirituality in the Workplace. She recently published her fourth book titled Creating Enlightened Organizations:  Four Gateways to Spirit at Work. Her next book is The Handbook of Personal and Organizational Transformation. She has published widely in academic journals and has created an international community of Edgewalkers.
WHY JUDI WAS INTERVIEWED
I commenced reading Edgewalkers and could see the correlation in Judi's work and even though I had taught Leadership and Change Management in 3 universities in London I had not come across anyone who had explored leadership and spirituality. I stopped reading the book and asked to interview Judi. She is spiritual, brave, guided by her inner voice, a really kind and encouraging lady.
HOW ARE CREATIVITY AND INNOVATION RELATED TO BEING A MAVERICK?
"
Creativity and innovation are the drivers for a maverick.  As a maverick I must create.  I think all human beings are creative.  I mean look at what we've done to the whole planet out of our creativity.  We are always innovating and always creating and it's human nature.  It's just amped up for people like me; I think the dial is turned higher."
IS THERE ANYONE WHO'S A MAVERICK THAT INSPIRES YOU?
"Mel Toomey whose work centers on the development of people preparing to engage in breakthrough levels of leadership at the scale of an organization—people who will lead change from the view that it is a condition to be mastered not a problem to be solved."
ADVICE FOR OTHER MAVERICKS
"Take time for self reflection, however that is for you, whether it's journalling, being in nature or having a coach or spiritual advisor.  It's like you've got to take time to know yourself, so that time for self reflection would be a key one.  And the other is to really trust your heart or whatever bodily part it is that gives you the information about what it is you're to do.  Trust that even when it seems crazy."