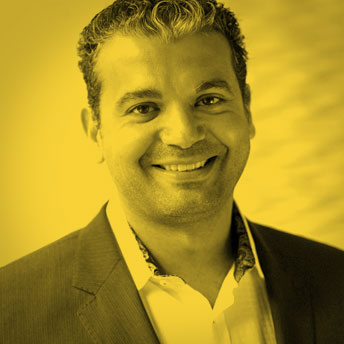 Joseph Nakhla
Founder and CEO of Bazinga!
"Crazy is what we do today against all logic that others think is completely logical tomorrow."
HOW WOULD YOU DEFINE A MAVERICK?
"People that see things that others don't see.  They see the invisible and do the impossible.  Mavericks that influence me are the ones that have such thick skin and a clear vision."
JOSEPH'S BIO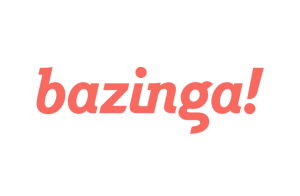 Joseph Nakhla is a technologist with a passion for solving real-life problems. He is Founder and CEO of Bazinga!, the world's first cloud-based platform designed to solve many of the problems people experience in living in cities and bring harmony back to communities.  Joseph has spent his professional life in startups and loves mavericks.  Previously Joseph spent almost two decades as an entrepreneur overseeing sales, marketing, product development, support and more for products that touched hundreds of millions of people's daily lives.  He believes that it takes guts to build something from scratch, but it takes your soul to see it through.
WHY JOSEPH WAS INTERVIEWED
Marc Carn showed me an article on Joseph Nakhla after Bazinga had given a talk in his organisation.  The idea was different and that usually leads to a 'different thinking' idea generator.  I contacted Joseph and he was game on.  Joseph is honest, good, doing the right thing and impacting people.
HOW ARE CREATIVITY AND INNOVATION RELATED TO BEING A MAVERICK?
"I would say creativity and mavericks is not related. I destruct complex problems and come at them with simple solutions and everybody says that's creativity.  But I actually look at people who create  things that are so phenomenally amazing  I can't even belong. I'm more comfortable with the innovation tag than the creative tag.  You have to start building an innovation bridge between where you are and where that amazing thing is, then I take technology and innovate through to what that bridge will look like."
IS THERE ANYONE WHO'S A MAVERICK THAT INSPIRES YOU?
"My father, he was an incredibly honest man, non-corrupt man even though he always had the most 'corruptible' jobs in his career."
ADVICE FOR OTHER MAVERICKS
"Be comfortable in your own skin, that's the most important thing – period.  So for hire I'm not looking for the most talented people but people comfortable in their own skin.  They just have to have some talents to fit someone in the job.  Usually one of the biggest problems for mavericks is people don't see what your seeing. It's having the conviction in your heart to find it's own channels to come out of your mouth, to come out in your behaviour, because that's usually a difficult thing for people to do.  They have it in there, but it's just difficult, we've all struggled with that.  Some of us are more blessed with oratory ways of communicating that or we're not all created equally that way.  But you can't give up on that, you've got to battle to get these things out."