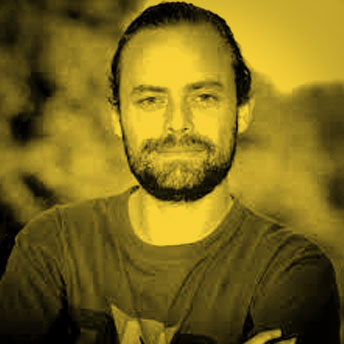 Juan Pablo Gaviria
Founder/CEO [Chief Entertainment Officer] of 360Digital
"Crazy is not knowing what your true calling in life is.  Doing things you don't like and living a life without a purpose."
HOW WOULD YOU DEFINE A MAVERICK?
"A person that wants to change the world."
JUAN'S BIO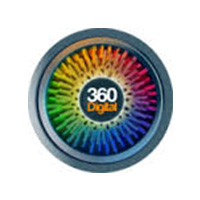 Juan Pablo Gaviria is Founder/CEO [Chief Entertainment Officer] of 360digital. He wanted to be a Doctor, he retired from the university. He wanted to be an anthropologist, he retired from the university. After acting in a couple of plays, and working for over 15 years in the TV industry as Creator, Director and Producer, Juan Pablo was still looking for what he wants to do in life. Maybe he will do a little bit of everything. He's already planted a tree, wrote a book, had 2 children, got married, divorced and remarried (the same woman). He's raced cars, on motorcycles, in a rally-raid, flown a helicopter, landed a plane, shot a gun, crashed a car, fell off the bike, broke a bone, invented TV programs, directed actors, produced big prime-time reality shows (survivor, the X factor), soap operas, series, met celebrities, appeared in the newspaper, on magazines, and been interviewed on radio and TV. After years of work, he managed to have a super job with assistant, driver and an office with a view. He resigned from this job! He bought the mega car of my dreams, but after he resigned had to sell it to fulfill another dream … it seems it's never enough.
Juan Pablo wrote a book, "Colombia in 20 Days," a photographic journey in a motorbike trough Colombia, it's on the iBookstore (free). He's also preparing for his first photo exhibition on a series about water. He works as a creative and production advisor in different companies and has started a new company dedicated to creating digital content 360 Digital Co, launching their first app, Write it Versus: The Pen is Mightier than the Sword to the app store and release Motto Dots, the first purpose-driven social network.
WHY JUAN WAS INTERVIEWED
Juan Pablo was recommended to me by Oscar Malpica of Envisioning Labs. Juan is determined, rounded, fun and purpose-driven.
HOW ARE CREATIVITY AND INNOVATION RELATED TO BEING A MAVERICK?
"I am extremely creative and I believe that a long of things that go through my head I want to turn into real things, not just ideas. So being a creative has a lot of influence in being a maverick….striving to do things differently everyday, so I'm trying to innovate things. In the last meeting I had just right now I was talking to my team how can we do this differently? There has to be a way to do it differently and better, that's trying to be innovative."
ADVICE FOR OTHER MAVERICKS
"Don't fear failure – embrace it."