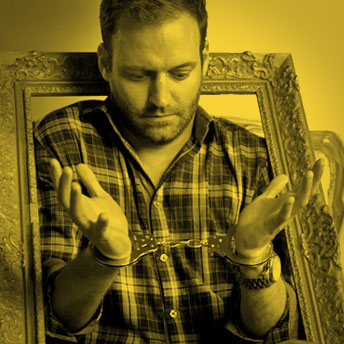 Chris Forrest
Innovation Project Manager Doblin [Deloitte]
"Crazy is believing in and designing possibilities for the future, whilst everyone tells you you're just damn nuts."
HOW WOULD YOU DEFINE A MAVERICK?
"Someone who makes an attempt at doing something groundbreaking or traditional successfully; successful meaning the group around him is engaged.  It might not be masses, but there's a compelling reason for a group of people to be attracted to what the maverick is doing, such that they can build on early successes with it."
CHRIS' BIO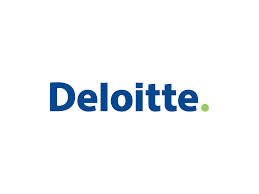 Chris Forrest is Innovation Project Manager in Doblin's Toronto, Canada office.  Doblin is the innovation arm of Deloitte which believes that change is inevitable and increasing at an exponential rate so works with you to move beyond this seemingly chaotic landscape and seize the opportunities available.  Chris specializes in leading large-scale innovation transformation programs, working with clients to define their innovation strategy, build capabilities and conceive their breakthrough innovation concepts.  As a member of Deloitte Canada's Innovation Program, Chris worked on establishing an innovation ecosystem and foresight function for the firm, developing thought leadership on disruptive forces impacting professional services, building design thinking capabilities and inspiring the development of new innovation systems and services.
WHY CHRIS WAS INTERVIEWED
Chris was running an Innovation Meetup in Vancouver and we arranged to meet whilst I was visiting prior to my immigrating to Vancouver.  He explained his innovation role within Deloitte and when I commenced interviewing mavericks I recalled our conversation and asked to interview him.  Chris is fun, knowledgeable and down to earth and apparently likes to cook if he has an audience.
HOW ARE CREATIVITY AND INNOVATION RELATED TO BEING A MAVERICK?
"We're going to create a framework right now.  I think there are two nuances to creativity: one is active, I'm going to be creative and do exercises to do events, activities to spark that in you.  I think there's a passive creativity that you're not encumbered by status quo.  And that's where I think I lie a little more on this, it's just going, no there's other possibilities.  I don't care which ones they are at the moment, but let's explore."
IS THERE ANYONE WHO'S A MAVERICK THAT INSPIRES YOU?
"Richard Peddie [mentor] former President and CEO of Maple Leaf Sports and Entertainment.  Richard wanted to play basket ball but was too wide and too short so said, 'If I can't play I'm going to own a basketball team one day or I'm gonna run one.' And he went on to build a conglomerate empire around that, saying a sports team can own a hotel, restaurant and create the largest concert venue in North America."
ADVICE FOR OTHER MAVERICKS
"Never settle.  Being a maverick is a lifelong vocation.  Sometimes that's exhausting.  Take breaks, but never settle."