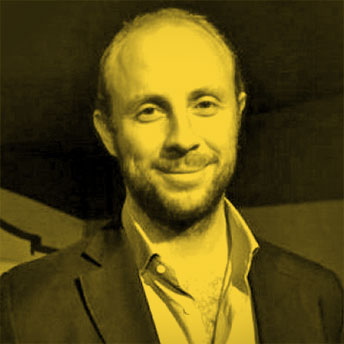 Alexander Asseily
Founder and Executive Chairman of State
[Co Founder Jawbone]
"Crazy is the method you don't understand."
HOW WOULD YOU DEFINE A MAVERICK?
"Someone who more or less charges forward with what they believe is right and potentially at the expense of their own popularity or conformity or otherwise, and so are willing to push the boundaries of normality so to speak, and when they bump up against the kind of fixed perimeters of society they try to reinvent the rules rather than conform to them."
ALEXANDER'S BIO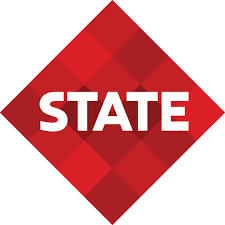 Alexander Asseily is the founder and Executive Chairman of State. State is a global opinion network that enables any publisher site to give its visitors a light-touch and expressive way to share opinions that can be instantly networked and aggregated for deeper social engagement and insights.
Alexander is the co-founder of consumer technology company and industry-leading mobile lifestyle wearables company Jawbone, serving as Jawbone's CEO through 2007 and as Executive Chairman until January 2015. In 2013 he co-founded Chiaro Technology, the women's technology company behind the award-winning pelvic exercise tracker Elvie launched in 2015.
Alexander grew up in Beirut and London before receiving his BSc in Product Design and MSc in Mechanical Engineering from Stanford University. He is an investor and advisor to a number of startup companies and charities in the USA and Europe, and in 2015 was appointed to sit on the Council of Google's Digital News Initiative Fund.
WHY ALEXANDER WAS INTERVIEWED
Alexander was introduced to me by Shilen Patel of Independents United, whom I had interviewed and who understood the scope of the project. Alex is interesting, knowledgeable, funny and most definitely an unreasonable man 'as the reasonable man can adapt to the world therefore all progress depends on the unreasonable man' [George Bernard Shaw].
HOW ARE CREATIVITY AND INNOVATION RELATED TO BEING A MAVERICK?
"Very tightly connected. Creativity in many ways is the process of synthesizing something new; that is both useful and unique, and I think that very often the way to get something that's useful is to have a purpose. And the way to make something unique and new is to demonstrate that what was previously thought to not be possible is in fact possible…The definition of innovation.  This is the thing that I find amusing.  In entrepreneurship people go, I've been pitching my idea, no one gets it. And I'm like it could be because it's a silly idea but it could be because it's a good idea.  The very thing that makes something disruptive and innovative, is obviously the thing that makes other people not get it. Because if they did get it, it would be obvious and it wouldn't be a particularly interesting invention. And in fact the more disruptive it is, i.e. the more maverick it is, the less obvious it is to everyone else. So that is by definition what it means to be disruptive."
IS THERE ANYONE WHO'S A MAVERICK THAT INSPIRES YOU?
Question not asked.
ADVICE FOR OTHER MAVERICKS
"Be as human as possible."