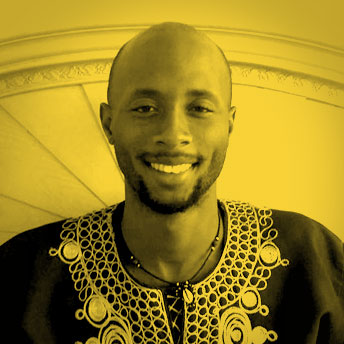 Robbie Stokes Jr
Founder/Board Chair I Talk To Strangers Foundation
"Crazy is the beginning of greatness, before others call it greatness."
HOW WOULD YOU DEFINE A MAVERICK?
"Someone who is crazy yet purposeful.  It's the skill, bold, let's do something new but this is somebody that you trust.  This is somebody who's brave enough to go against the grain and maybe do what other people were thinking, but to do it in such a way that people will have faith in whatever the outcome will be."
ROBBIE'S BIO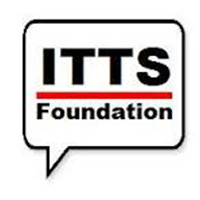 Robbie Stokes Jnr is Founder/Board Chair – I TALK TO STRANGERS Foundation, whose philosophy encourages and challenges individuals to create genuine relationships through meeting new people. The motive is to push a new idea, that meeting new people increases personal and professional opportunities, experiences, and lessons learned.  ITTS has created international and multi-cultural imprints with over 5,000 global volunteers and over 20,000 hours of community service worldwide. Growing a larger community of social organizations will increase the volunteer: community hour ratio towards social peace, environmental protection, cultural preservation, and technological advancements starting in your home community!
Robbie has traveled meeting over 3% of the global population while documenting his journey through a soon-to-be-released documentary and book, along with participating as a speaker in numerous engagements around the world. Robbie is also the Global Volunteer Coordinator Plenumigo a multinational organization that provides individuals with opportunities to fulfill their potential and life purpose by following their passion.  Previously Robbie was Congressional Events Co-ordinator U.S. House of Representatives http://www.house.gov.
WHY ROBBIE WAS INTERVIEWED
Robbie was recommended by Maverick Daniel de Gruijter of Incitement who had been interviewed.  Robbie is funny and down to earth.
HOW ARE CREATIVITY AND INNOVATION RELATED TO BEING A MAVERICK?
"Creativity is how the maverick stays the maverick.  Innovation is evolution.  You have to find new processes, new techniques or new ideas to move it forward."
IS THERE ANYONE WHO'S A MAVERICK THAT INSPIRES YOU?
"Martin Luther King the civil rights activist and minister."
ADVICE FOR OTHER MAVERICKS
"Find your weaknesses."