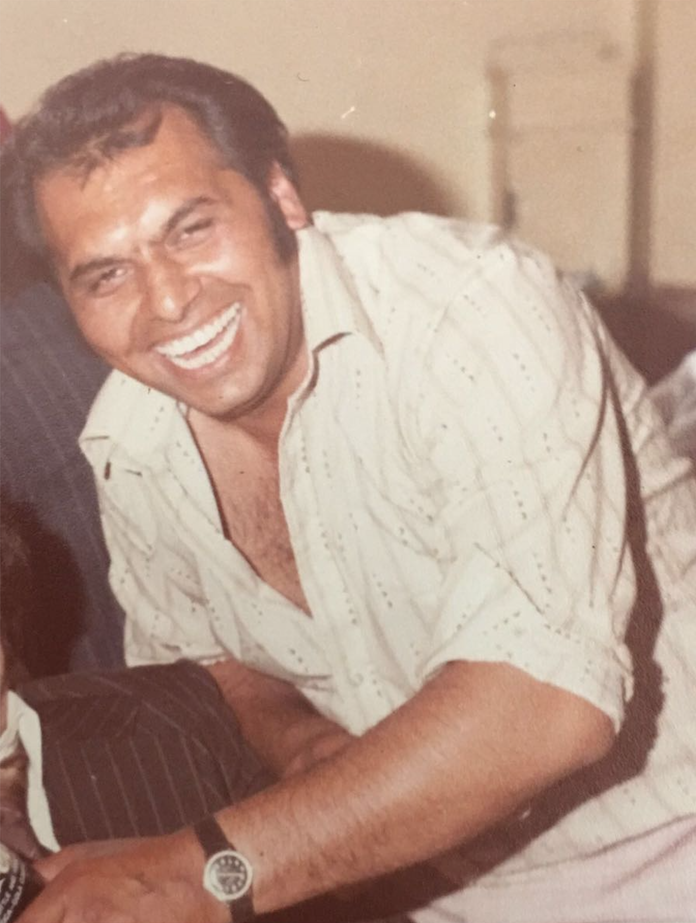 MY DAD – The 1st Entrepreneur In My Life
Tuesday, August 21st, 2018
Every year, August 21 is WED: World Entrepreneurs' Day. The purpose of the World Entrepreneurs' Day is to create awareness for entrepreneurship, innovation and leadership throughout the world. WED is the perfect day to celebrate the people who starts a business alone. WED is the day of founders, managers, producers, contractors, industrialists, innovators, administrators, designers and producers. AIBA, the Alliance of International Business Associations invites everyone to organize happenings around the world to promote WED. World Entrepreneurs Day is a great opportunity to push philanthropic, social and ethical business practices via conferences, awards and initiatives.

Happy World Entrepreneurs Day 2018 everyone. Yesterday I was walking down the street in San Francisco, my new hometown.  Around me are Twitter, Facebook, Linked In, Salesforce, Google to name a few.
It got me thinking about the power of entrepreneurship.  I take out my phone and for some reason check when is World Entrepreneur Day?  Lo and behold it's tomorrow. All evening I'm thinking about entrepreneurship and the massive impact it's had on my life. 
So thought I'd share the story of my dad.  The very first entrepreneur in my life.
I never saw my dad until I was 13 months old.  Why? Because dad had to leave whilst my mum was pregnant with me to set up a new life for us.  He came from India to London, with a suitcase and a dream.  The dream of a better life for his family.  He was a trained builder so started work as a brickie on a building site and worked up to being the foreman, all whilst living in a room for rent, cooking his own meals and the only contact with his family the letters from my mum, which she still has.   As soon as dad had earnt enough to bring me and my mum over to England he did so, and then he worked hard with unfailing determination to bring over his two brothers and his sister, so they too could live a better life.

I remember him leaving the building trade to open his first entrepreneurial adventure, a shop called, 'Simon Bargain Stores'.  My dad was called Sarwan, but Simon was easier to pronounce, so it stuck.  When the shop failed he went back to what he knew best; building. And within a few years had created 'Simon Builders and Decorators' that grew from strength to strength, and when times were hard, he drove a taxi in the evenings so none of his children would have to go without (something I didn't learn till many years later).  Dad taught me how to knock down chimneys, mix cement, put in a window, and in doing so taught me independence and provided me with a strong work ethic that has served me well.
A few years later he had the opportunity to open a warehouse in Whitechapel.  Now he's selling puffa jackets wholesale to shops.  Every weekend we'd jump in his van and drive to Whitechapel.  In the early hours my sisters and I would post flyers under people's car windscreen wipers.  The streets were often dark and it was scary, but it was what we were expected to do.  If you're Indian and your family has a business, well it literally is a family business.
Next was a hosiery factory.  He saw the potential and although he knew nothing about the industry he learnt fast about industrial knitting machines, good quality yarn, cutting, designing and invoicing, all when he could barely read and write in English.  As a true entrepreneur he looked at the opportunities and took chances, some worked, some didn't.  He never said I can't do this, he just figured out what he had to learn and learnt fast.  He taught me to use the press machine and cut the yards of knitted fabric into jumpers and cardigans, finishing the product and packaging it for sale.   Yes, we've still got the sign, it's one of our treasures.

Thanks to dad's entrepreneurial spirit a poor family with nothing, became the family who had the first automatic car, the first video player and lived in a 5 bedroom house in the right part of town.  His entrepreneurial spirit changed ALL our lives.
Today as I reflect on World Entrepreneurs' Day I feel grateful for what entrepreneurship does for us as individuals and as a society.
Entrepreneurship moves society forward because of the ideas we come up with and execute.

Entrepreneurship enables the creation and existence of companies and cultures, where people believe they are doing meaningful work and instead of hating their jobs, actually love what they do and enjoy going to work.

Entrepreneurship provides a means for those of us with that pioneer spirit and drive, to live a life true to ourselves. It gives us that sense of freedom from the status quo that we crave.  The freedom to 'go for it', to live the life we imagine, and to create the things we want to give the world.

Finally, entrepreneurship provides a means for us to live a better life than might have been mapped out for us.
Thanks, Dad, for the life lessons you gave me:
GRIT
DETERMINATION
BELIEF
Walking away when I've FAILED and got it wrong
And most of all COURAGE, the courage to pursue my dreams.
BONUS – Coincidence, or is it in the DNA?  My daughter is launching her own clothing brand, Urban Culture Club.  Think Dad would be proud.
Wonder who the first entrepreneur in your life was? What impact did they have on you?  And what life lessons did they teach you?