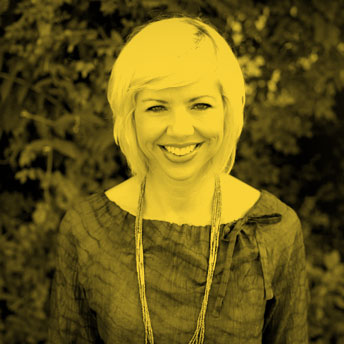 Kirsten Dickerson
Founder and CEO Raven and Lily
"Crazy is believing that a company focused on employing at-risk women can be profitable and scalable!"
HOW WOULD YOU DEFINE A MAVERICK?
"Someone who is thinking outside the box, who is passionate about what they do but has a big picture about what they do and where they are going.  Heading in that direction because they have an end goal that would result in some impact or change. So for me it's about making a positive impact on the world through the purchasing power of consumers in the West by connecting them to impoverished communities that would thrive because of business opportunity, but they can't succeed without that connection to the customers/consumers that have money to purchase the products that they would be making through the business opportunities that I give them."
KIRSTEN'S BIO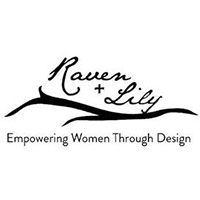 Kirsten Dickerson is Founder and CEO of Raven and Lily, a socially conscious lifestyle brand dedicated to empowering women through design. They currently work to empower at-risk women in Ethiopia, India, Kenya, Cambodia, and the US, creating exclusive, fair trade collections including up-cycled, handmade apparel and accessories that utilize materials such as melted bullet casings and textile remnants.
In addition to providing employment for over a thousand women through fair trade standards, the company strives to empower consumers to make a difference in the world through their purchasing power.
Prior to this Kirsten spent 15 years doing both styling work in the film industry and working alongside global non-profits. Kirsten has traveled extensively to over 30 countries, starting with her studies in Africa and then living in Estonia shortly after the Soviet Union dissolved. The day after graduating from Baylor University, she headed to India to volunteer with Mother Teresa and Compassion International. Creating this brand has allowed her to unify her passions and capitalize her experience in both the humanitarian and fashion worlds. Motivated by a belief that each person is valuable and uniquely created, Kirsten is dedicated to empowering women to discover their full potential. She is passionate about promoting social business models as a means of providing a dignified way to alleviate poverty, especially among at-risk women.
WHY KIRSTEN WAS INTERVIEWED
I came across 10 women+42 bullets+14 hours = something beautiful an article on Upworthy, and knew straight away I wanted to interview Kirsten. Luckily her PR team felt the same way and placed my email on the 'definitely to do' pile. In our home she's simply known as 'bullet girl.' Kirsten is kind, humble, driven and inspiring.
HOW ARE CREATIVITY AND INNOVATION RELATED TO BEING A MAVERICK?
"It's being creative as far as our business model, as well as the products that we put out there. For me the branding is absolutely like, so important, so I want the brand itself to stand out and define itself so that people could almost say that looks like Raven and Lily. So we actually started with the branding before anything else because the creative kind of approach was so entwined in the company and I think when we related it to the business model it became a really creative approach and so I found that actually fed me in a funny way, even though my background wasn't initially in business.  Finding a creative model for the company as well as having a creative based company has been fulfilling at both ends….Being a maverick is related to innovation because it's all kind of connected: I don't know that one would exist without the other."
IS THERE ANYONE WHO'S A MAVERICK THAT INSPIRES YOU?
"I think most of my inspiration honestly has come from people in the non-profit world. Women, who overcome incredible odds, so they're the absolute inspiration behind what I do."
ADVICE FOR OTHER MAVERICKS
"I would ask them to make sure that whatever is driving them is real and that they know what their identity is and who they are.  And you know that learning by making mistakes is ok.  Taking risks is absolutely necessary.  Being able to listen to the input of others without feeling obligated to do what others say will be part of the journey to be successful in reaching your full potential."