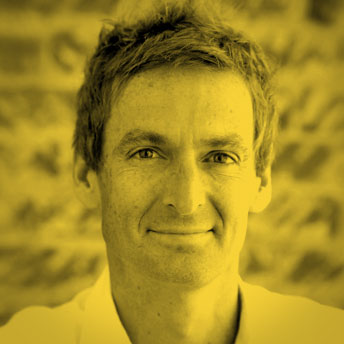 Jason Smith
"Crazy is launching off a cliff in a prototype wingsuit."
HOW WOULD YOU DEFINE A MAVERICK?
"Someone who defies normalcy. Somebody that actually says I want to try something different and maybe even, if I pull an example of yourself, where you're comfortable, you're doing something that's normal and you decide to do something out of normal, something new, something challenging. I think that's like maverick thinking and people in my opinion are either born that way and constantly doing it, so they never stick to the normal path. Or there's kind of discovered mavericks, where they actually learn that that's not the path for them and they just decide to embrace something new and challenging which I would call a maverick."
JASON'S BIO
Jason Smith is CEO and Co Founder of Klue a curated intelligence platform providing companies with a lens into their competitors world. He is a 20-year Internet entrepreneur with experience building enterprise focused technology companies.
Previously, Jason served as President of Vision Critical, helping grow the customer intelligence SaaS company from start-up to 500+ person market leader with 600+ enterprise clients including Staples, HP, BBC, Nestle and Conde Nast. Prior to Vision Critical, Jason was an active investor in ecommerce custom apparel company GAIA Ultimate, served as Vice President at Electronic Arts, and co-founded Columbus Group, a 100-person digital agency pioneer acquired by TELUS (NYSE: TU). Jason graduated with Honours in Marketing from UBC's Sauder School of Business, is the recipient of Ernst and Young's Emerging Entrepreneur of the Year, BDC's Young Entrepreneur of the Year, Business in Vancouver's Top 40 under 40, is a founding board member of NewMedia BC, a past board member of the Vancouver Enterprise Forum, and served as an advisor to Mobify (mobile retail commerce), ContentDJ (content marketing & curation), CrowdEmotion (visual market research), Strutta (social engagement platform acquired by LX Ventures), and Garabaldi Capital (growth equity advisors).  In 2012, Jason bought four around-the-world plane tickets and travelled through 13 countries with his wife and two daughters.
WHY JASON WAS INTERVIEWED
I met Jason at Dealmaker Media's Grow Future of Business Conference which brings together startups from all over Canada and the West Coast.  2013 was about the future of innovation, growth, and entrepreneurship, curating an environment that brought together technology pioneers, founders, executives, influencers and investors who are passionate about identifying problems worth solving. And asked him if I could interview him for the Business Mavericks Project. Jason is fun, intriguing, in tune with himself, and from the heart.
HOW ARE CREATIVITY AND INNOVATION RELATED TO BEING A MAVERICK?
"It's one of the greatest forms of creativity, because you remove the boundaries and you just say I'm just going to explore. Creativity is exploration. Once you removed boundaries and limitation to explore, once you're free to explore your mind is open to new discovery and new discovery is innovation."
IS THERE ANYONE WHO'S A MAVERICK THAT INSPIRES YOU?
"Elon Musk engineer, inventor, explorer.  Steve Jobs the American information technology entrepreneur and inventor.  Bill Gates business leader, entrepreneur, philanthropist. Don Mattrick video game designer, Former CEO of Zynga."
ADVICE FOR OTHER MAVERICKS
"At your core if you know you're a maverick and you know you're a bit wild and you're willing to take risks I think what you need to do is learn how to mitigate those risks.  You learn to understand what are all the factors that you can increase your chances of success.  You got the guts to jump into anything, now you have to see if you can just read that water and know how shallow it is."