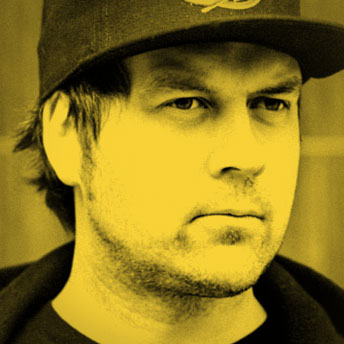 J Joly
CEO and Founder of Cinecoup
"Crazy is building an organization around a crazy idea; like a new way of putting movies out and distributing them."
HOW WOULD YOU DEFINE A MAVERICK?
"If there was a circle they are the people on the outside and see stuff coming in, they're not in the centre. They generally don't play well with others. They're driven, they're high risk for sure, they don't really conform. They like to see. They're not afraid of new ideas, they're very afraid of old ideas. They're generally extroverted. Mavericks kind of put their personality on the line. It's something hardwired in the DNA that's very different from other people."
J's BIO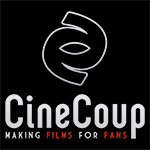 J Joly is CEO and Founder of Cinecoup, a disruptive studio model for indie filmmakers to develop, market and produce feature films  National Advisor for the Academy of Canadian Cinema and Television which builds a legacy to honour Canada's remarkable screen talents . He is a Board Member of the Vancouver International Film Festival, an annual Film Festival  Advisor at Merging + Media Conference, Canada's only marketplace dedicated exclusively to online digital content . J is Advisor at X-Summit. He is also CEO/Founder of Overinteractive Media – DimeRocker, a disruptive digital media studio with a focus on interactive online experience. Previously J was Assistant to Producer for Just for Laughs a Canadian reality show.
WHY J WAS INTERVIEWED
I met J at Dealmaker Media's Grow Future of Business Conference which brings together startups from all over Canada and the West Coast. 2013 was about the future of innovation, growth and entrepreneurship, curating an environment that brought together technology pioneers, founders, executives, influencers and investors who are passionate about identifying problems worth solving. J was included as it was soon apparent he was disrupting the film industry. J is direct, honest, upfront and very funny.
HOW ARE CREATIVITY AND INNOVATION RELATED TO BEING A MAVERICK?
"I was always a maverick in my output and creative things, but then actually going out and not just being out there and making money for myself, but going out and building a company based on a crazy idea and getting other people into it."
IS THERE ANYONE WHO'S A MAVERICK THAT INSPIRES YOU?
"Lots of people in history such as Nikola Tesla, the Serbian American physicist, inventor, electrical engineer, mechanical engineer and futurist best known for his contributions to the design of the modern alternating current (AC) electricity supply system and Sammy Davis Jnr the American entertainer."
ADVICE FOR OTHER MAVERICKS
"You can't be house trained or have a fear of failure."